Lisa J. Raines Fellowship Recipients 2018-2022
Past Recipients
Since 2003 we have had approximately 100 Raines recipients. Please scroll to learn about Raines recipients between 2018 and 2022.
Recipients 2022:
Emily Kim (SFS'24)
"Gender, Mobility, and the Global Intimate: Conceptualizing A Crossdisciplinary Approach to Violence Against Marriage Migrants in South Korea"
Margaret Lin (CAS'23)
"'Tributary System': Do Trade Flows in Northeast Asia Reflect 'Confucian Identification'?"
Angela Nguyen (CAS'24)
"Write Her Strong: Historicizing the Gender Norms in Memoirs of Vietnamese Migrant Women"
Asma Shakeel (GU-Q'24)
"Coming a Full Circle: Analyzing the Two-Year Hiatus in India through Migrants in Prem Nagar"
Huda Syed (GU-Q'24)
"Coming a Full Circle: Analyzing the Two-Year Hiatus in India through Migrants in Prem Nagar"
Recipients 2021: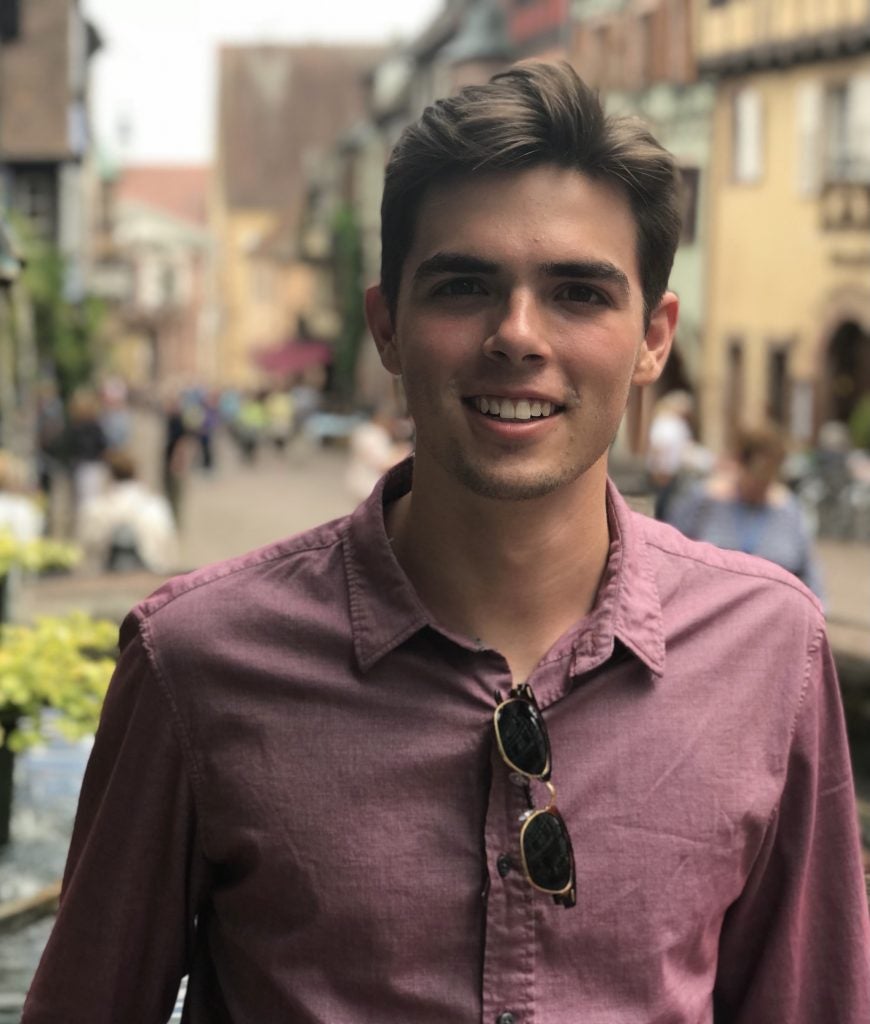 James Bond, SFS '22
"Malicious Use Risk of CRISPR Gene Editing Technology: The CRISPR Superbug"
---
George Cole, COL '23
"Examining the Portuguese Model of Drug Control to Address the Opioid and Recidivism Crises in the U.S."
---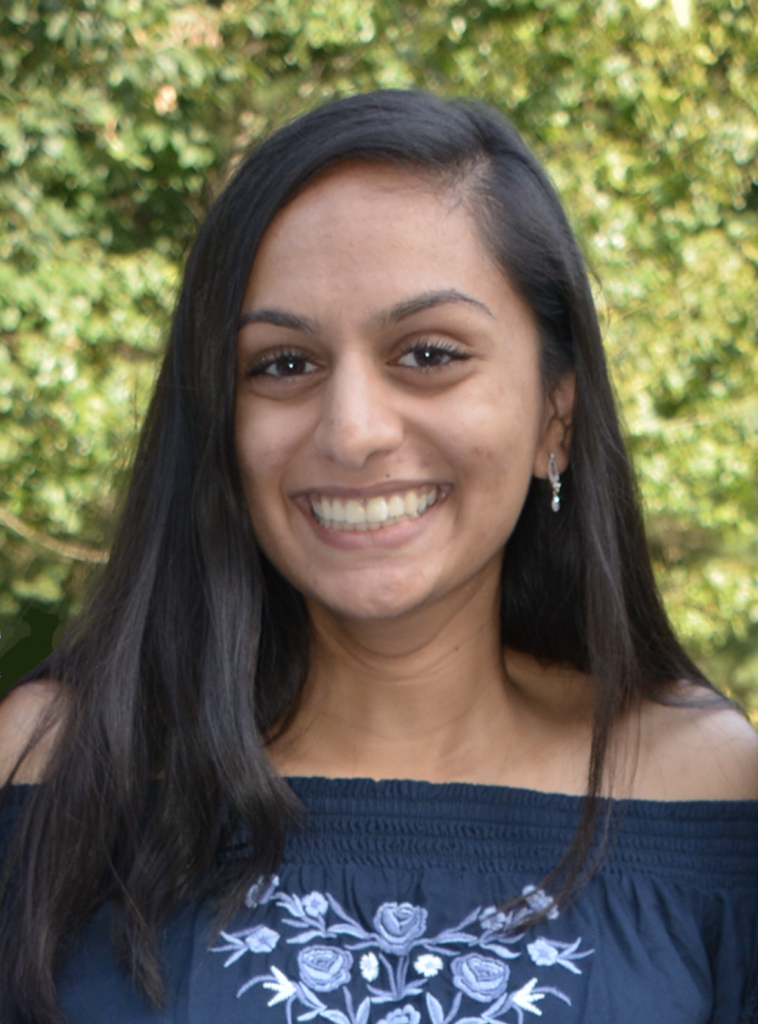 Anushka Desai, COL '22
"The Role of Paid Sick Leave in Influenza Dynamics"
---
Alexander Lin, SFS '23
"Biopolitics in the Digital Space: How The 'Sick Man of Asia' Haunts China's Worldview"
---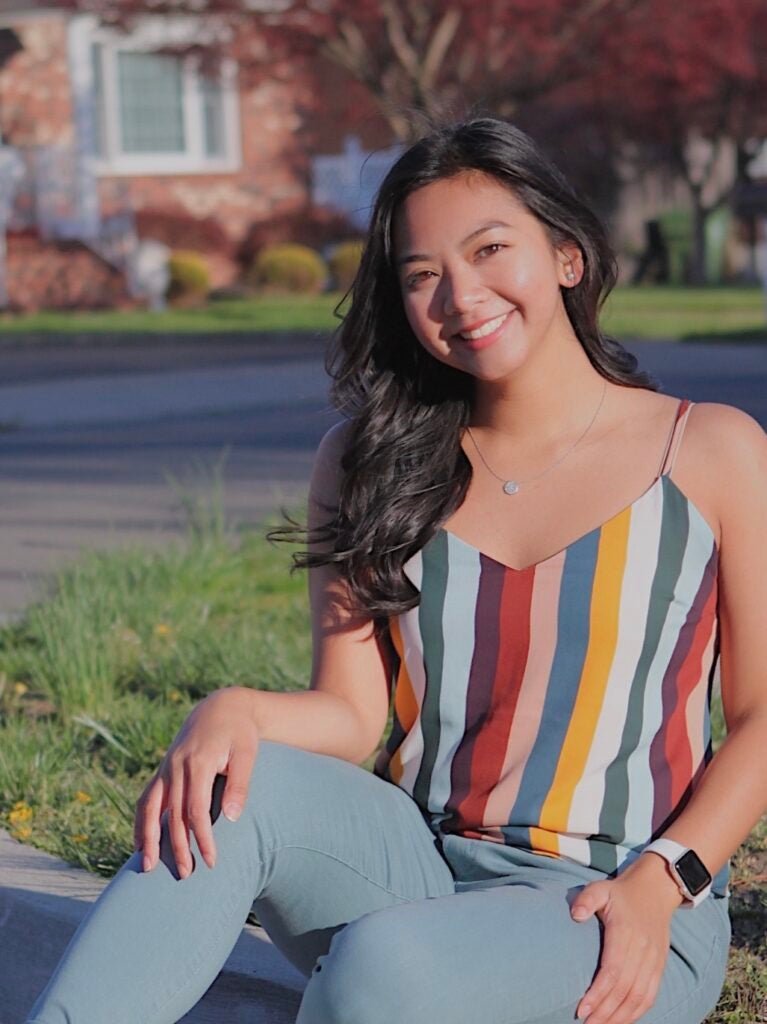 Janessa Mendoza, NHS '22
"Virtually Promoting Health Literacy Among Adult ELLs During COVID-19" (Co-researcher)
---
Shuait Nair, SFS '22
"Investigating the Influence of NGO and International Organization Coordination on the Delivery of COVID-19 Related Health Services in Refugee Settings"
---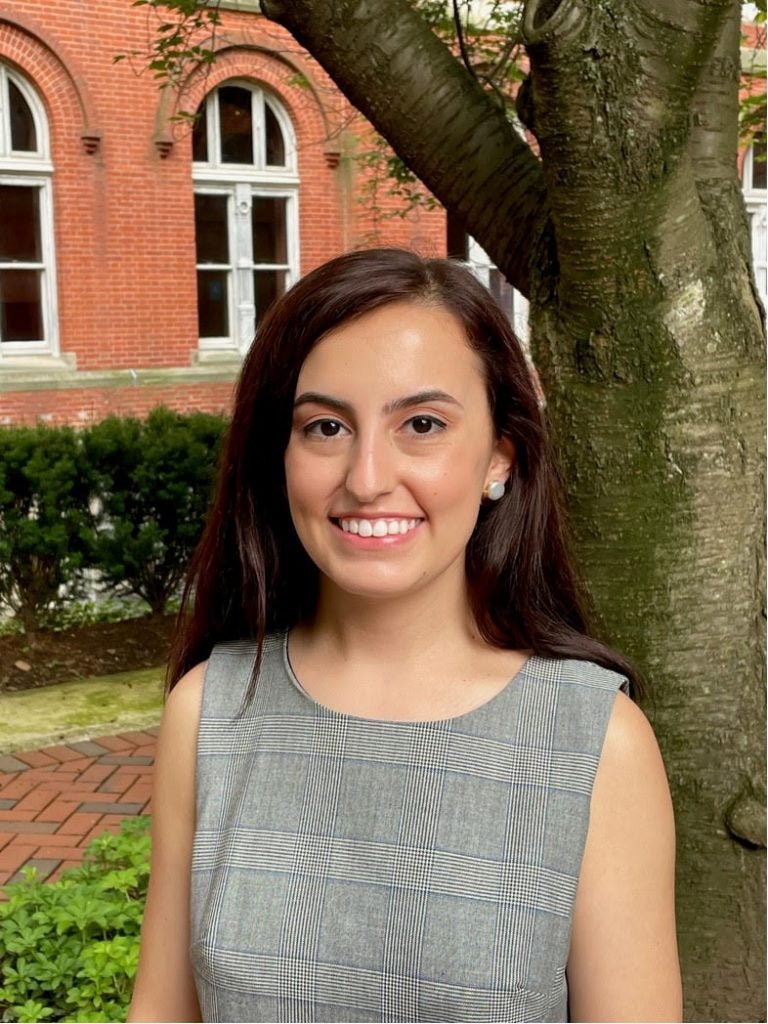 Rachel Palmer, COL '22
"Carbon-Fluorine Functionalization of Pharmaceutically-Active Molecules"
---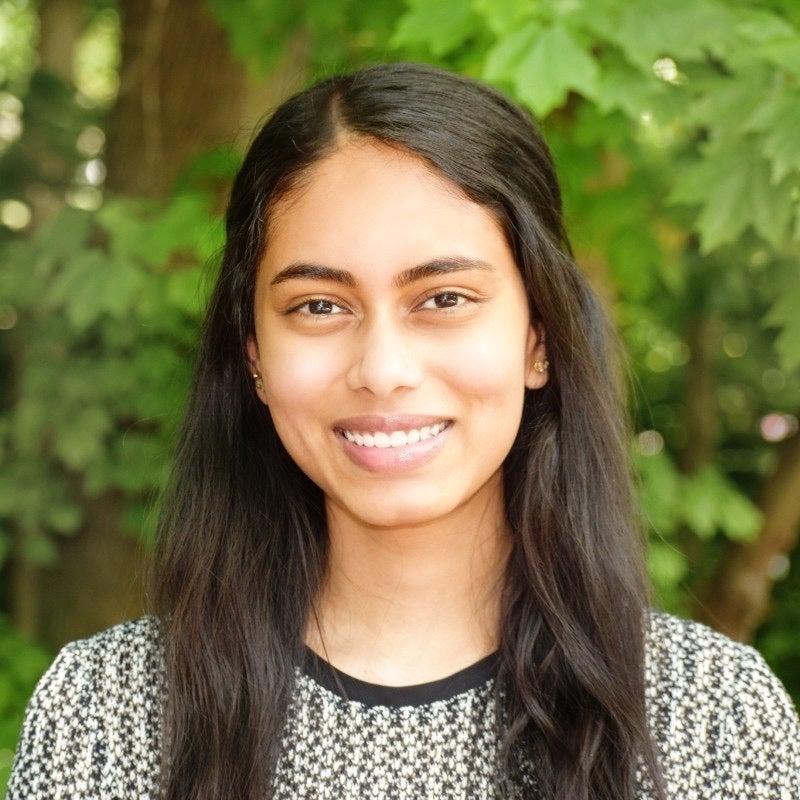 Sannidhi Shashikiran, NHS '22
"Virtually Promoting Health Literacy Among Adult ELLs During COVID-19" (Co-researcher)
---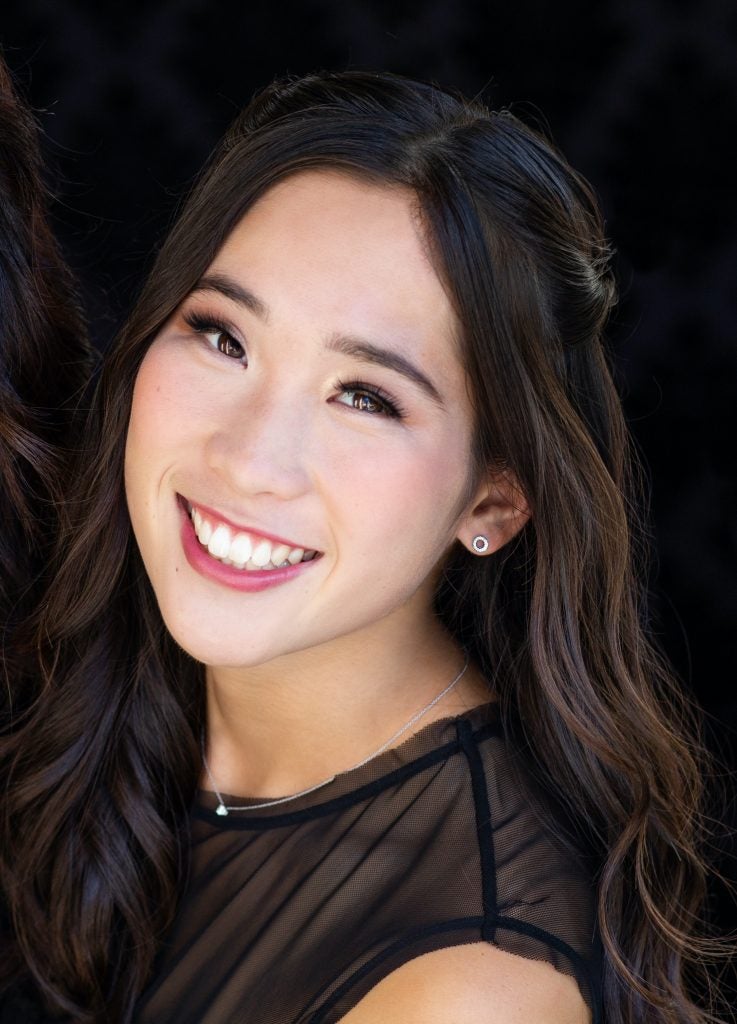 Amanda Yen, COL '23
"The Invisible Enemy Has a Yellow Face: Examining the Relationship Between War Metaphors and Anti-Asian Violence During the COVID-19 Pandemic"
---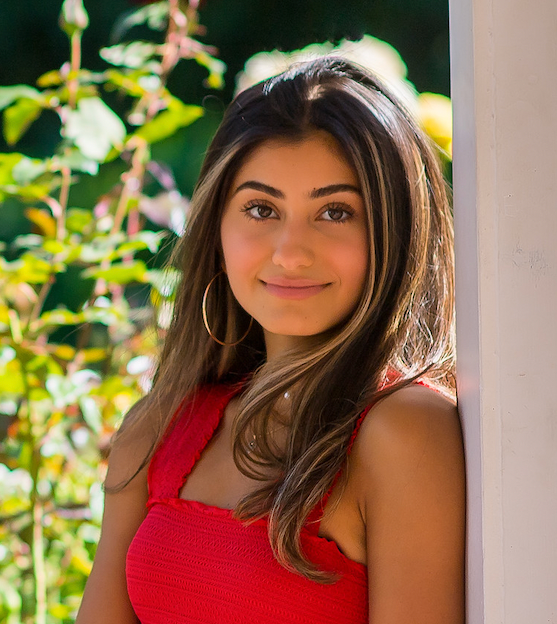 Kayla Zamanian, SFS '23
"Preparing for the Next Pandemic: Lessons Learned from COVID-19 Vaccine Access and the Role of Global Governance in Establishing Health Equity"
---
---
Recipients 2020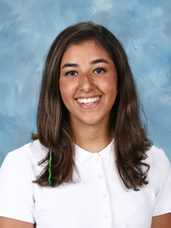 Sophia Dahmani, NHS'21
Major in Global Health, Minor in Disability Studies
"Using Cingulate Transcranial Direct Stimulation for the Treatment of HIV-Associated Neurocognitive Disorders"
"Using Cingulate Transcranial Direct Current Stimulation to Treat HIV-associated Neurocognitive Disorders" Dahmani conducted a double-blind, placebo-controlled pilot cingulate tDCS project in which she aimed to evaluate the safety and effectiveness of using cingulate tDCS to treat neurocognitive impairment in HIV-positive adults."
---
Nikita Gupta, College '22
Major in Biology of Global Health, Minor in Theology
"Gene Expression Profiling to Explore the Racial Disparity Between Caucasian American and African American Colorectal Cancer Patients"
Gupta performed meta-analyses of RNA transcriptomics data from tumor and healthy colon tissue to better understand the molecular mechanisms involved in the pathogenesis of colorectal cancer. In this research, she particularly focused on factors that have caused the ethnic disparity between the African American and Caucasian American populations and their probability of developing colorectal cancer due to varying genetic risk factors.
---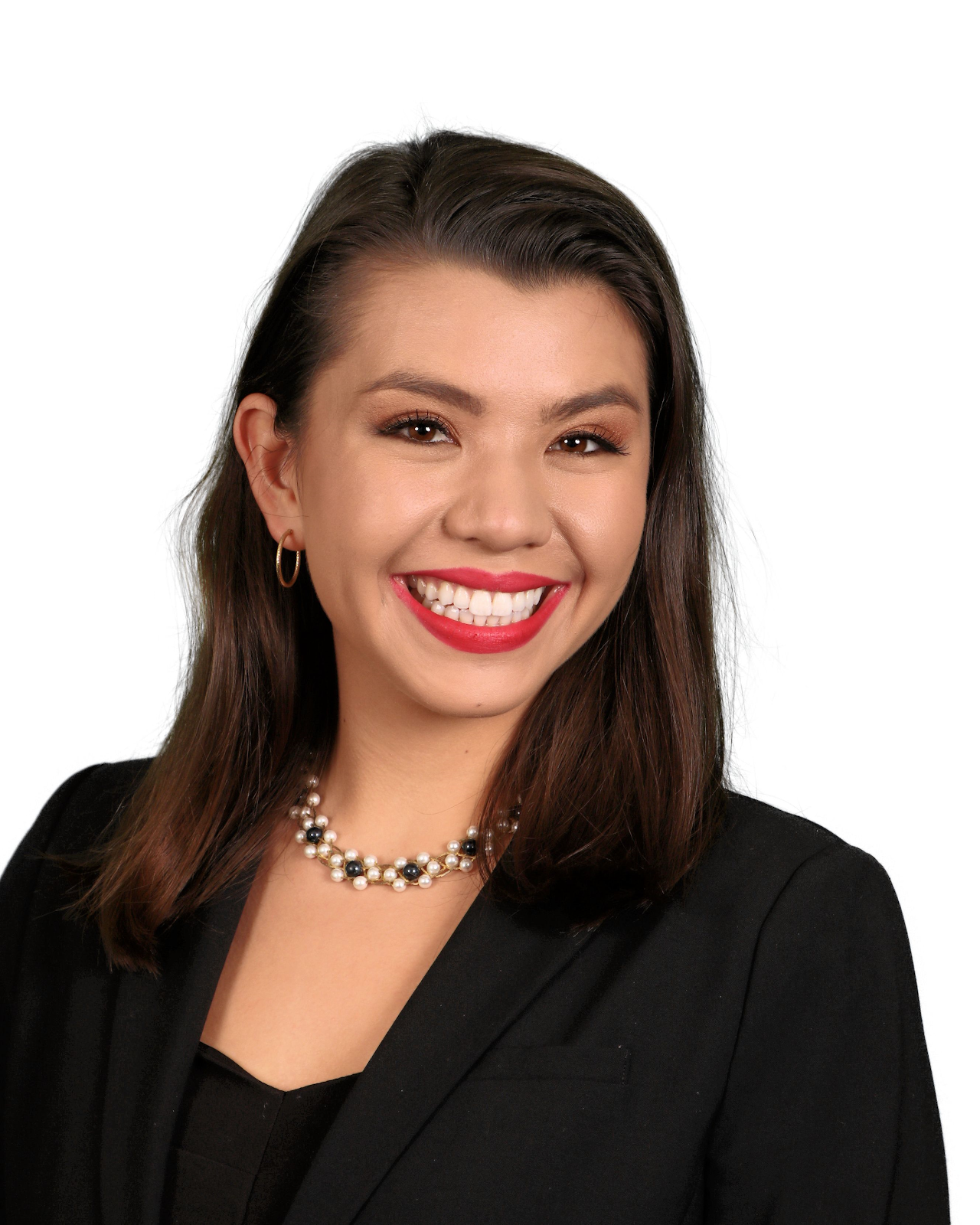 Eliza Lafferty, College '21
Major in Art History and Government, Minor in History
"The Pakinggan Archive: Vernacular Images and Public Art Tracing Filipinx American Immigration to Southern California"
Lafferty created a digital collection that, through photos, art, and their corresponding stories' evolution, indicates resistance to the deliberate erasure of Filipinx culture by Western, colonial institutions. The archive also provides context for 20th century and modern Filipinx immigration to Southern California.
---
Stephanie Leow, College '22
Majors in English and Linguistics, Minor in Spanish
"Types of Peer Feedback Training: How Students Can Be Trained to Be Their Own Writing Tutor"
In employing an empirical design that compared peer revision training with peer tutoring training, Leow aimed to identify the benefits of receiving training and providing feedback on writing performance and process.
---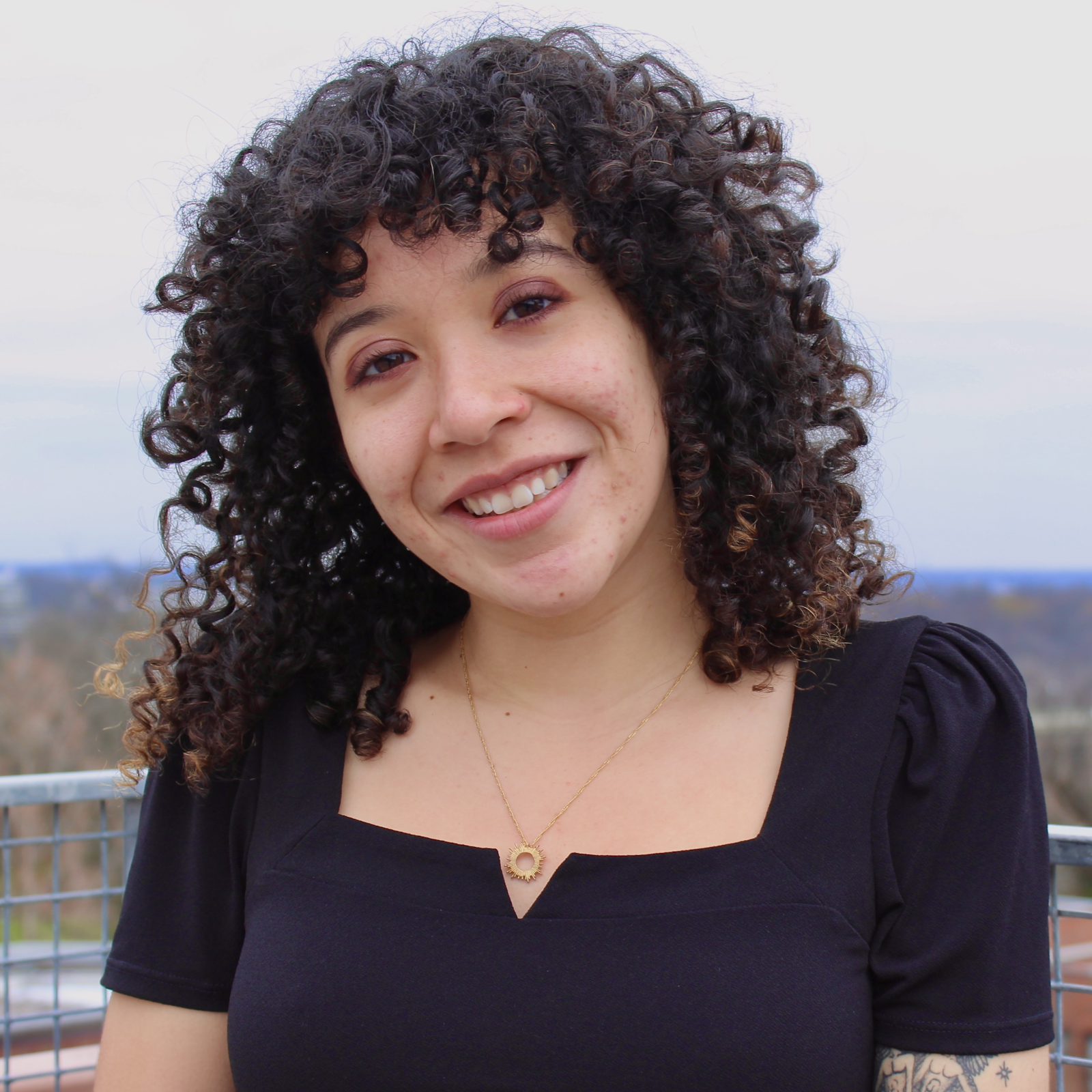 Leslie Telleria, College '21
Major in Spanish, Minor in English and Portuguese
"Analyzing the Representation of LGBTQ Characters and Social Transformation in Sexto Sentido"
Telleria inspected the language, gender norms, and the intricacy of characters' lives in the Nicaraguan telenovela Sexto Sentido to evaluate how effectively the show influenced knowledge of LGBTQ issues in viewers.
---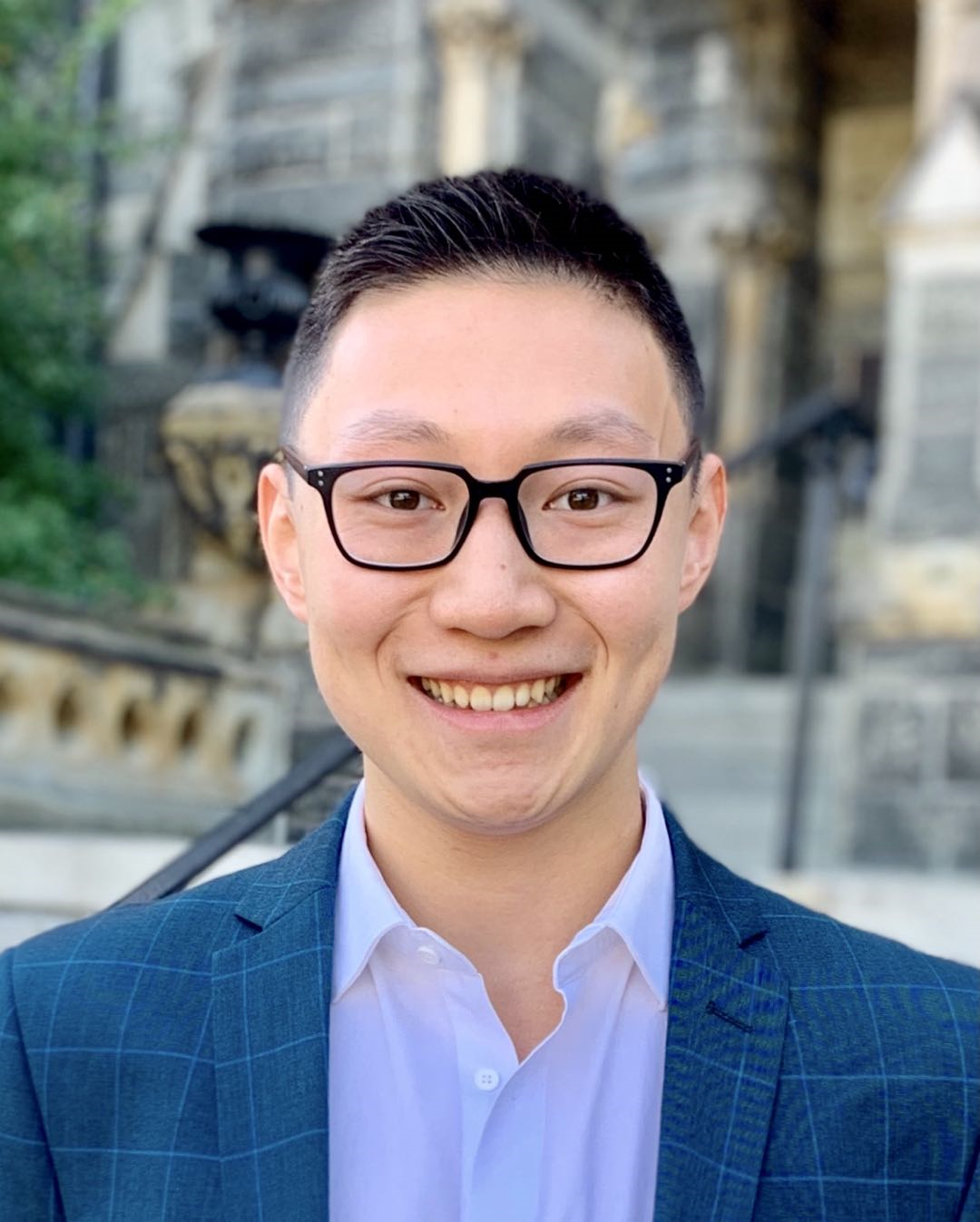 Zhicheng (Charlie) Wang, School of Foreign Service '22
Major in International Economics, Minors in Global Business and Environmental Studies
"Words Matter: Analyzing Sentiment and Strategic Ambiguity in the World Trade Organization"
In analyzing empirical data regarding World Trade Organization agreements, Wang argued that the World Trade Organization strategically uses permissive words, restrictive words, and ambiguity to avoid controversies and maintain status as the primary international enforcement mechanism on trade.
---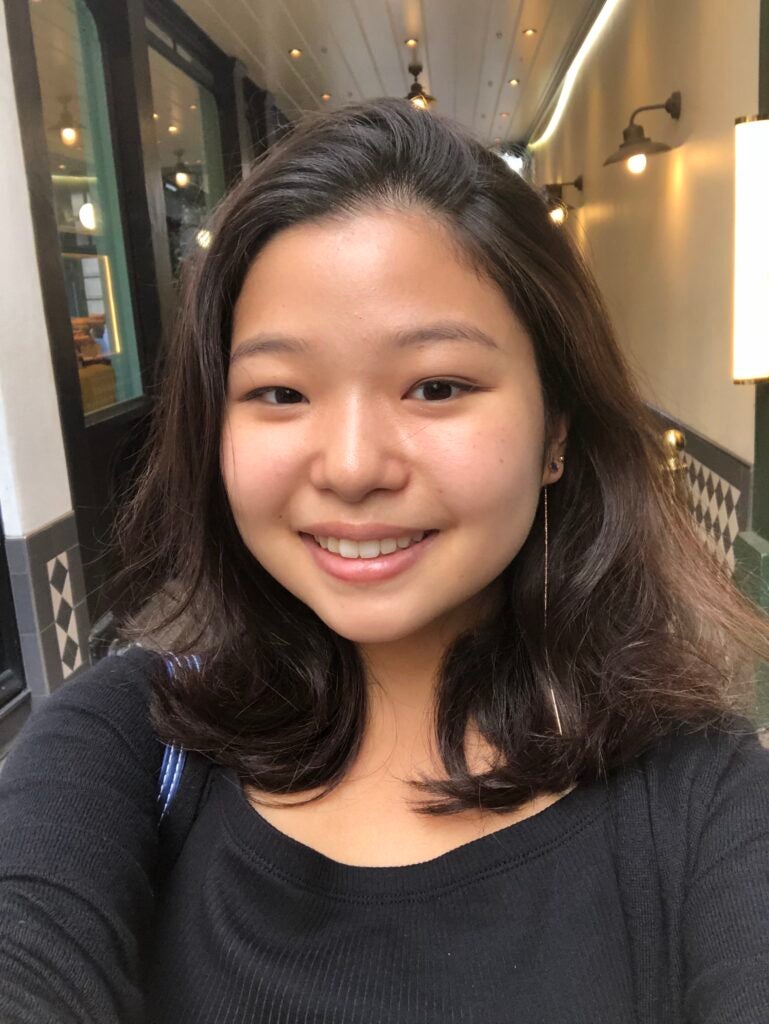 Yebin Won, School of Foreign Service '22
Major in International Politics with a concentration in Security Studies, Certificate in Jewish Civilization
"Hidden Figures: A Comparative Analysis of Asian and Mainstream Inceldoms"
Won studied how race shapes Involuntary Celibate (incel) community members' core beliefs, rhetoric, and intra-group dynamics. She argued that understanding racial politics can aid scholars and practitioners seeking to formulate more holistic incel-specific counter-violent extremism policies.
---
---
Recipients 2019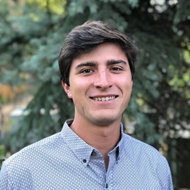 Austin Corona, School of Foreign Service '21
Major in Culture and Politics, Minor in Arabic
"The Cultural and Political Implications of Vegetation Management in Kuwait: An Ethnographic and Historical Analysis of Past and Present Trends in Management of Natural, Ornamental, and Agricultural Vegetation in an Extreme Rentier State"
Corona collected data from interviews he conducted with 18 influential figures in Kuwait's plant conservation and agricultural sectors, as well as archived research and historical data. His findings suggest a greater need for investment in Kuwaiti land, particularly land and businesses in the agricultural and husbandry sectors, and increased knowledge in and reliance on Kuwaiti land to inform and incentivize sustainable practices.
---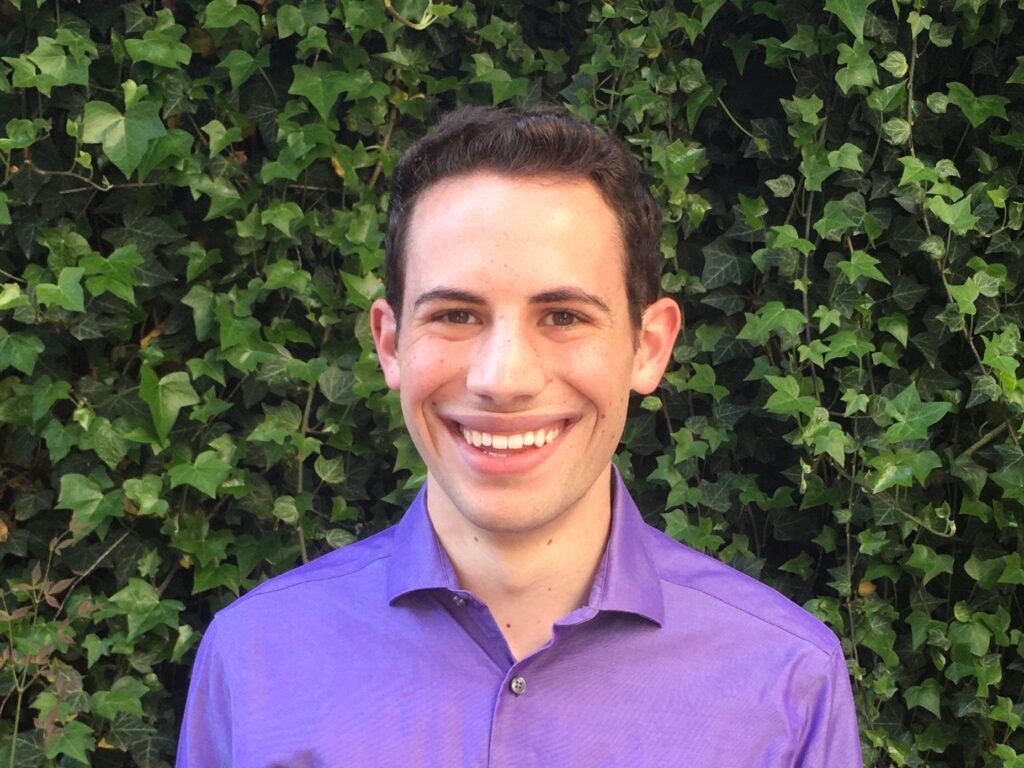 Zachary Gallin, School of Foreign Service '21
Major in Science, Technology, and International Affairs with a concentration in Biotech and Global Health, Minor in Arabic
"The Role of NGOs in Jordanian HIV Prevention: A Medical Anthropology Study"
Gallin performed ten weeks of ethnographic fieldwork at a public health nonprofit in Jordan. There, he studied the impact of international aid on vulnerable populations' access to HIV prevention services. After graduating from Georgetown, he published his research, entitled "Donor-NGO Partnerships for HIV Prevention in Jordan: Innovations and Challenges," in The Journal for Undergraduate Ethnography.
---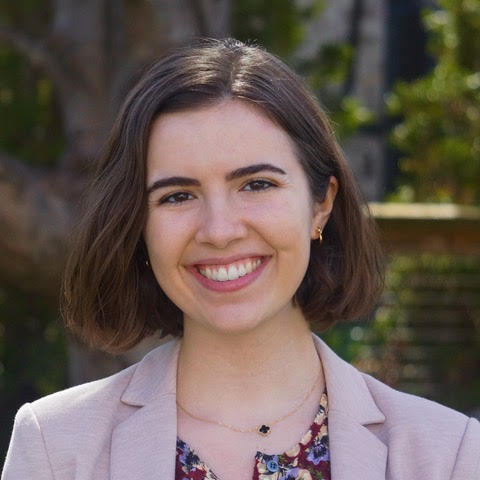 Claire Hazbun, School of Foreign Service '20
Major in International Politics, Certificate in African Studies
"Cameroon's Anglophone Crisis: Diaspora Separatist Group Dynamics"
Hazbun explored the dynamics of diaspora-based Cameroonian Anglophone separatist groups and how these groups and activists cooperate and compete in pursuit of their ultimate goal of breaking away from Cameroon's Francophone majority.
---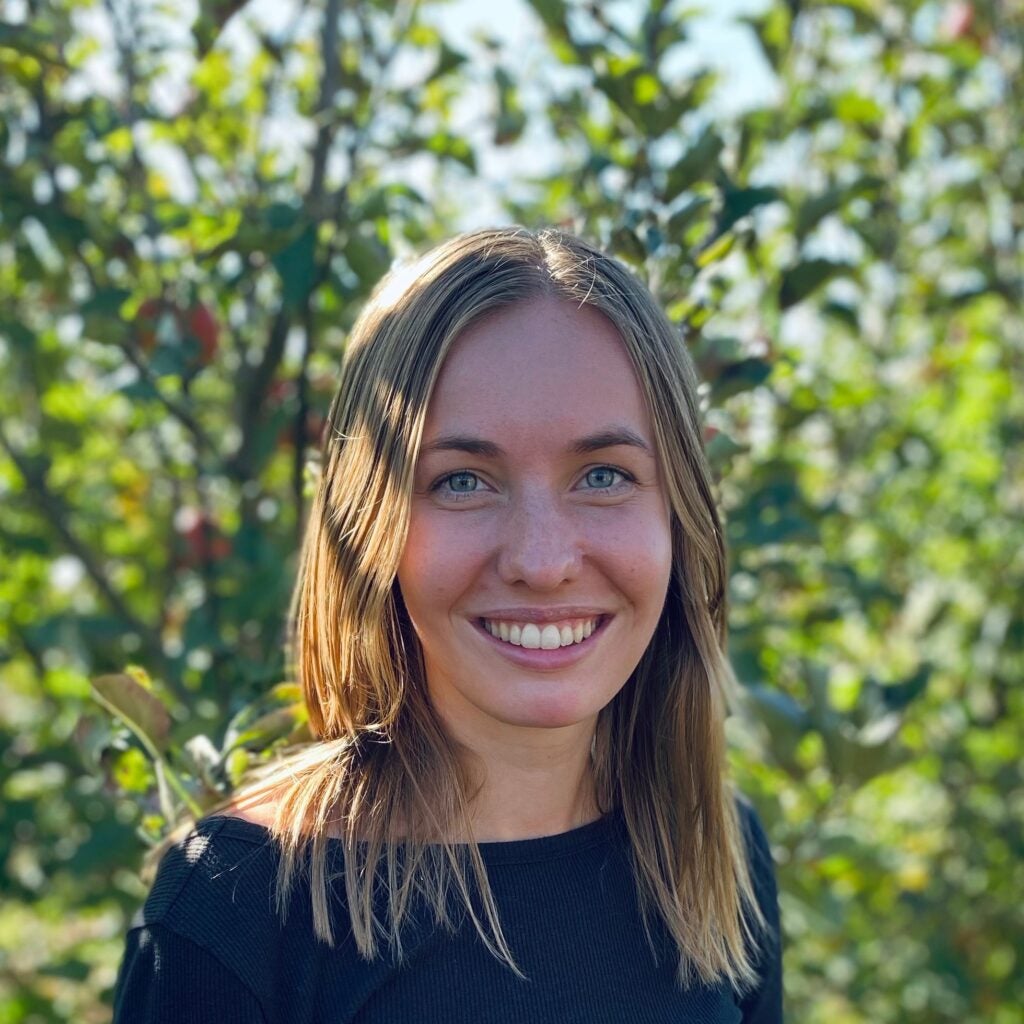 Nicole McCloskey, School of Foreign Service '22
Major in International Politics, Certificate in Asian Studies
"Children and NGOs in Mumbai: Understanding Secular Non-Governmental Organizations' Work to Mitigate the Effects of Pervasive Issues, such as Sex Trafficking and Lack of Education, on the Lives of Children in Mumbai"
Living in Mumbai for ten weeks, McCloskey researched how NGOs that work with children structure their programs to cater to the communities they work with, such as the Aapne Aap Women's Collective in Mumbai's Red Light District which works with the children of women who were sex-trafficked and poor girls who are vulnerable to being trafficked.
---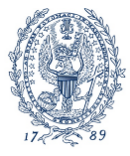 Caila McHugh, School of Foreign Service '22
"The State of Food Sovereignty in Battir"
McHugh explores the role and state of agriculture in the West Bank as a means of non-violent resistance aimed at establishing food sovereignty and preserving Palestinian biodiversity and cultural heritage.
---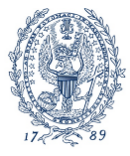 Ankushi Mitra, School of Foreign Service '21
"Democratic Regimes, Democratic Outcomes? Old Narratives and New Realities of Mobility in Tunisia"
Mitra, in examining the status of the Maghreb as a migratory chokepoint, argued that the democratic political system of Tunisia does not necessarily correlate with a protection-oriented approach to incoming migrants and refugees.
---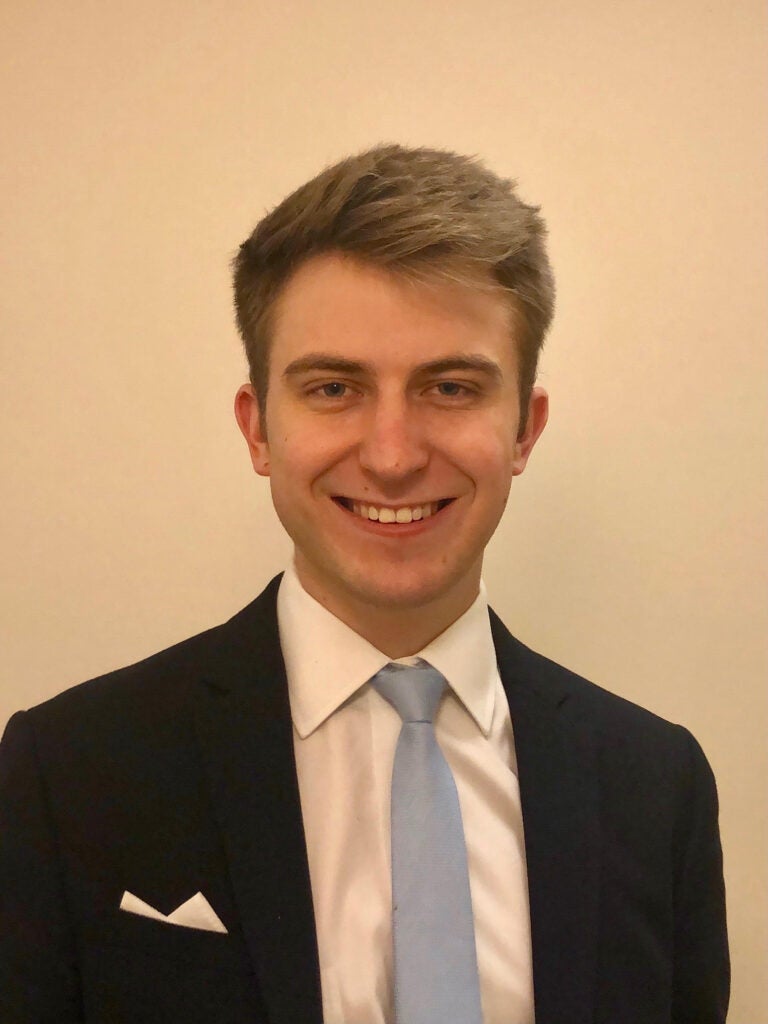 Ross Snyder, College '21
Majors in Government and History
"'Keeping America American:' The Impact of Eugenics on the Ideology of US Foreign Policy, 1919-1935"
Snyder described the effects of eugenics on American foreign policy after WWI, showing the movement's influence on institutions such as the Council on Foreign Relations, the Carnegie Institution, and even the United States Congress. He further argued that the same political conditions that fostered Eugenics are reappearing in America today, cloaked in "the legitimacy of science, the appeal of social progressivism, and the influence of elite support."
---
---
Recipients 2018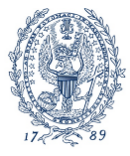 Spencer L. Cook, School of Foreign Service '20
Major in Culture and Politics
"Marḍ al-Saraṭān: Arab Families and Cancer in Washington, D.C., and Virginia"
Cook interviewed four Arabs and Arab Americans who had undergone cancer treatment or adult relatives who had undergone cancer treatment to determine how the infrastructure of Washington DC shaped their experiences.
---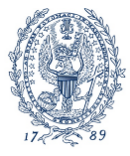 Agnes Donnelly, College '19
Major in Neurobiology
"Protective Destruction: An Investigation Into the Role of Microglia in Parkinson's Disease"
Donnelly performed flow cytometry to determine how microglia change their expression of surface receptors when confronted with C3. She pursued this microscopic, in-depth understanding of Parkinson's Disease in order to explore possible avenues for prevention and rehabilitation.
---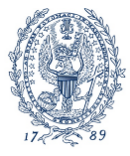 Varsha Harish, College '20
Major in Biology of Global Health
"Medulloblastoma"
Harish examined the role of SMAPs in MB cells between high and low basal levels of p53 in order to study their therapeutic benefit in childhood brain tumors.
---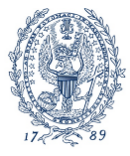 Clare Heine, School of Foreign Service '19
Major in International Economics
"History and Current Perceptions of Working Conditions and Organizing of North Carolina Public Schoolteachers"
Heine examined how the work conditions and organizational efforts of North Carolina public school teachers have evolved since the state's unionization boom in the mid-1900s. Her survey indicates that the majority of public sector workers believe the state government can do more to improve their conditions.
---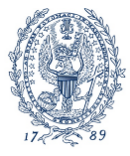 Siyu Liang, College '20
Major in Linguistics
"A Preliminary Report on the Documentation of Eynu"
Liang documented the endangered Chinese language Eynu through fieldwork, eventually producing a preliminary reference grammar and subsequent analysis.
---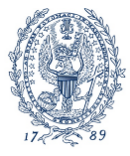 Caroline Schauder, School of Foreign Service '20
Major in Science, Technology, and International Affairs
"Understanding the Social Implications of Aadhaar"
Schauder lived in Mumbai, India, for two months while exploring whether Aadhaar, a biometric digital identification system, delivered on its claim to make the distribution of government services more secure, efficient, and accessible to those who have historically not had access to banking services.
---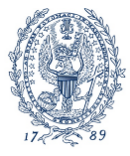 Mia Vanderwilt, School of Foreign Service '19
Major in Science, Technology, and International Affairs
"Measuring Mass Balance Change of Glaciers in the Juneau Icefield and Evaluating Potential Implications of Surface Hydrology on Alternative Methods of Mass Balance Measurement"
Vanderwilt examined the interannual variability of glacier mass balance in the Juneau Icefield in order to better understand the rate at which climate change is affecting the Arctic cryosphere.
---
Please use the links below to learn more about other past recipients.