Kalorama Fellowship Recipients 2017-2022
Recipients 2022:
Katherine Benjamin (SFS'25)
"Complicit in the Dream: Democratic Disillusionment and Liberal Antifascism in U.S. Press Responses to Mussolini's Italy, 1934-1936"

Shelby Benz (SFS'23)
"Transforming Interaction: Human-Wildlife Conflict and Coexistence"

Ella Castanier (CAS'24)
"'Checking the Monster Scourge': Experiences of Black Physicians and Nurses in Philadelphia During the 1918 Influenza Pandemic"
Abigail Corrao (SOH'24)
"Opportunities for Collaboration, Expansion, and Advancement: The Future of Global Health – A Georgetown University Symposium"

Alanna Cronk (CAS'23)
"Chumash Knowledge Making: Weaving Together Archives and Land"
Cynthia Desmet Villar (CAS'23)
"Migrating in the Face of Natural Disasters: A Comparative Research Study of Two Volcanic Eruptions in Fogo, Cape Verde, and La Palma, Spain"

Grace Eggleston (SFS'23)
"Who's Driving Delegation? European Integration and the Directive on Adequate Minimum Wage"

Lin Henke (CAS'23)
"Spiritual Connectedness Among CSA Farmers: Investigating Secular Sites of Spiritual Experience at a CSA in Central New York"

Gia Kokotakis (CAS'24)
"Into the Abyss: QAnon and the Militia-Sphere in the 2020 Election"

Anna March Kruse (SCS'23)
"NONES at Georgetown and On Campus Across America"

Jia Qin (SFS'23)
"The Policy Evolution of "Universal Health Coverage": A Comparative Analysis of WHO Directives versus National Policies in Colombia"

Ashok Ramkumar (SFS'25)
"The Impact of Perceived Dialogic Openness of Social Media Platforms on Political Polarization and Ad Revenues"

Dihan Shi (CAS'23)
"Factional Competition and Subnational Heterogeneity of Anti-Corruption Intensity in Authoritarian States"

Michael Skora (SFS'23)
"Postcolonial Spectacles of Suffering: Racialization in U.S. Media Discourses on the Ethiopian Famine, 1983-1985"

Sarah Watson (SFS'23)
"Melting Mountain: Exploring the Melting Glaciers of the Himalaya and Implications for South Asia"
---
Recipients 2021: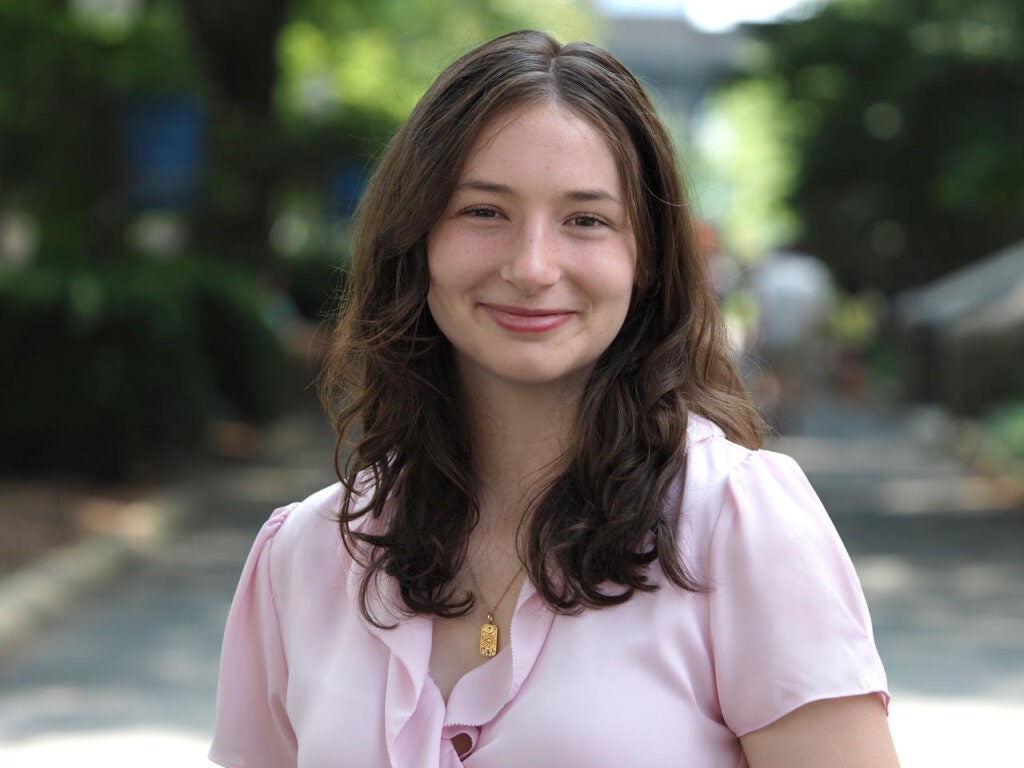 Emily Hardy, SFS '23
"Why Where You Sit Influences Where you Stand: The Impact of Legislative Architecture and Organization on Policy Production"
---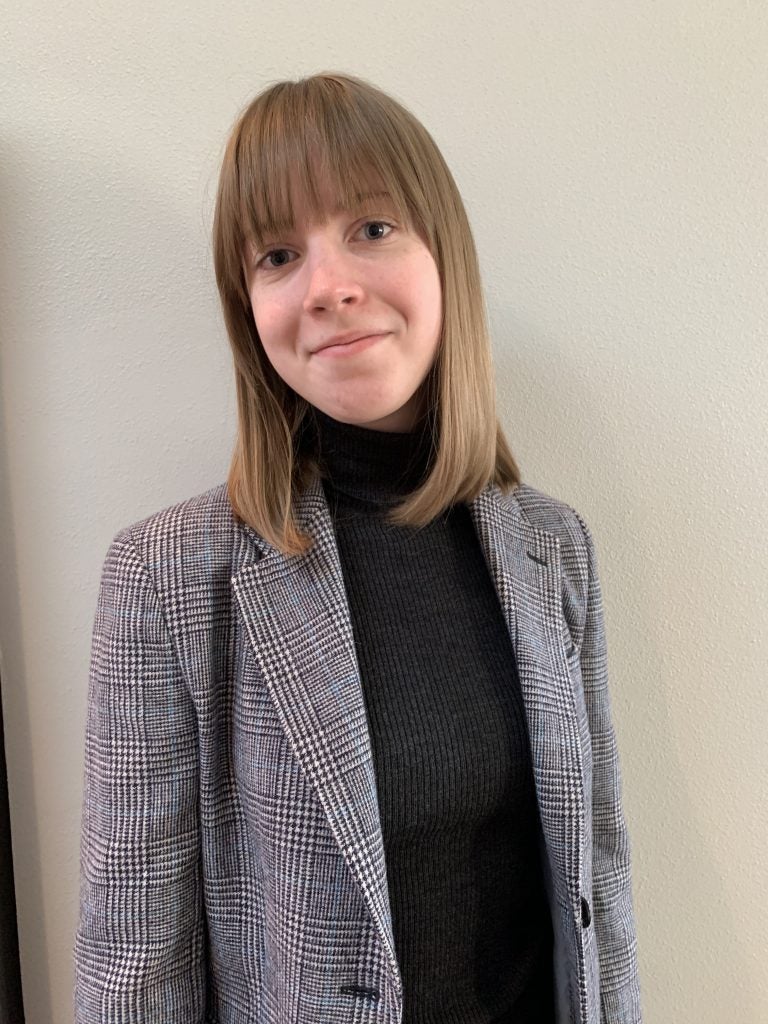 Katie Hawkinson, COL '23
"No Longer a Boy's Club: An Analysis of Female Liberation and the Industrial
Workers of the World in Washington State, 1900-1920″
---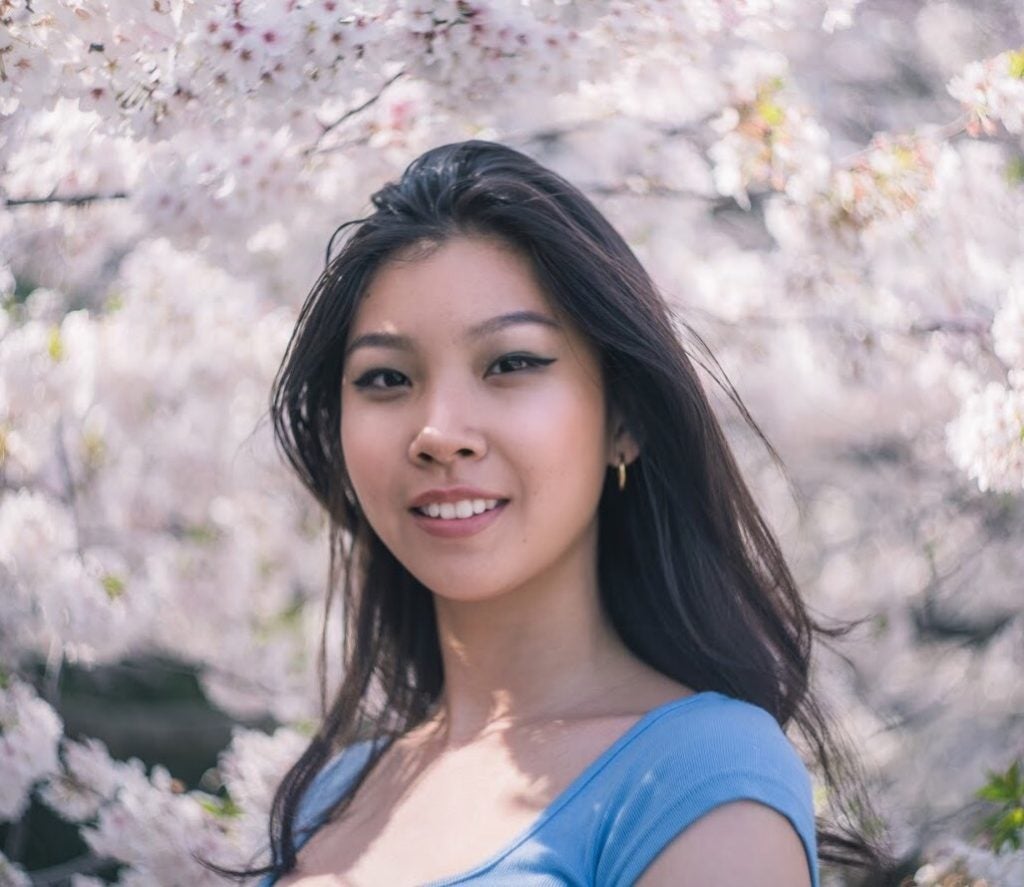 Leina Hsu, COL '22
"Monstrous Matrilineage in Chinese American Literature"
---
Olivia Kleier, SFS '22
"The Catalyst of Adapting to Climate Change"
---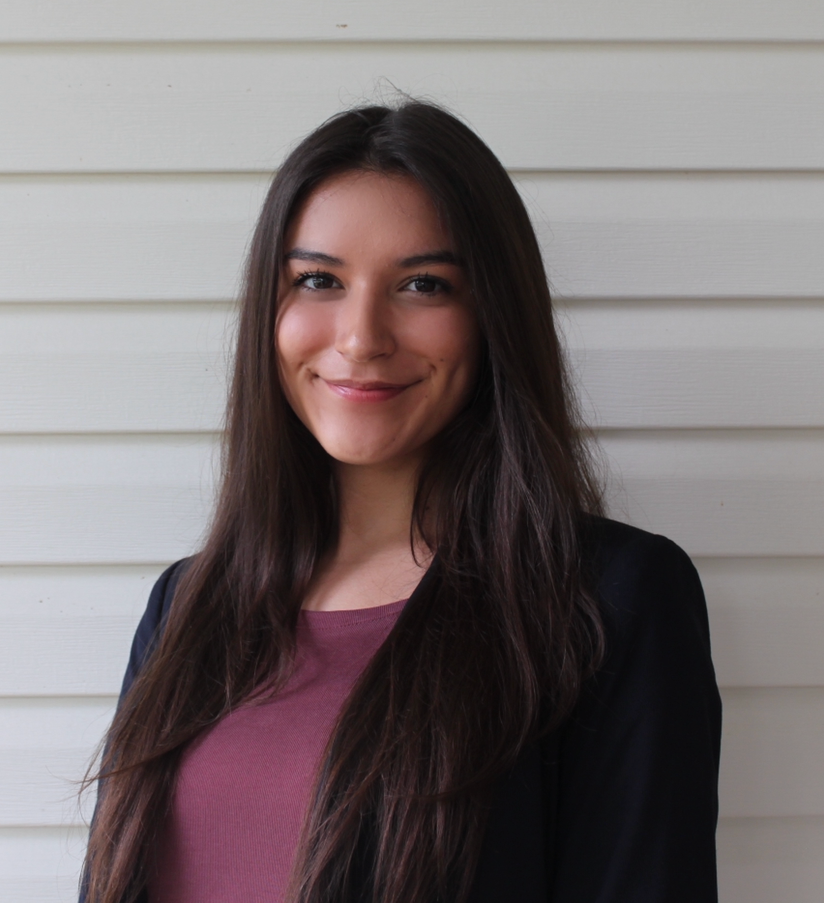 Natalia Lopez, SFS '22
"Community and Cohesion in the Virtual Space: Comparing the Effectiveness of In-Person and Virtual Immigrant Integration Programming"
---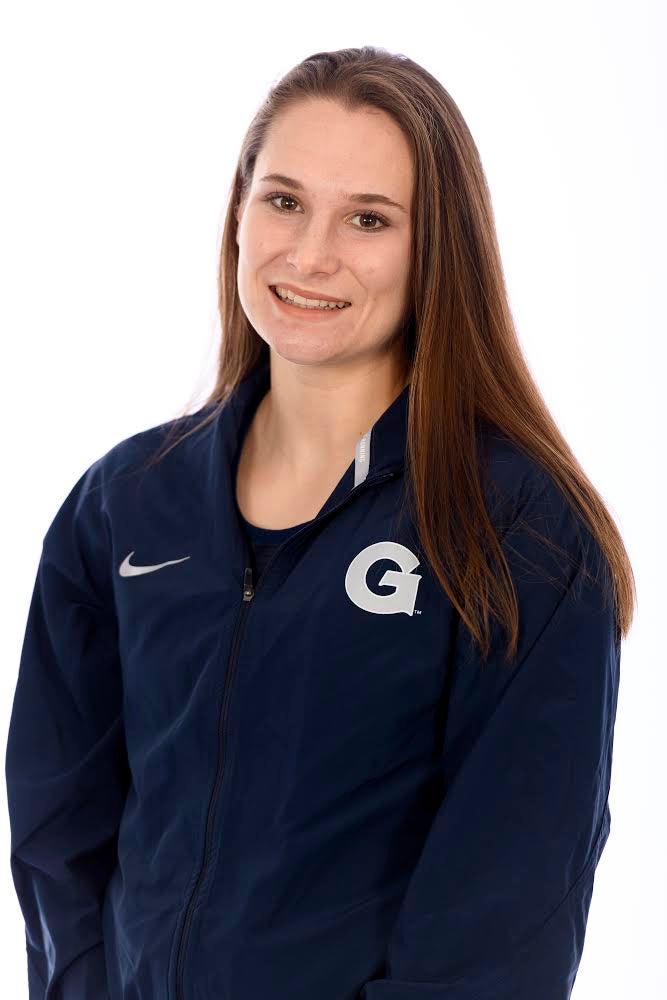 Cathilyn McIntosh, COL '22
"How do rising sea levels and habit fragmentation impact the biodiversity and decomposition activities of fungal microbes in salt marsh ecosystems?"
---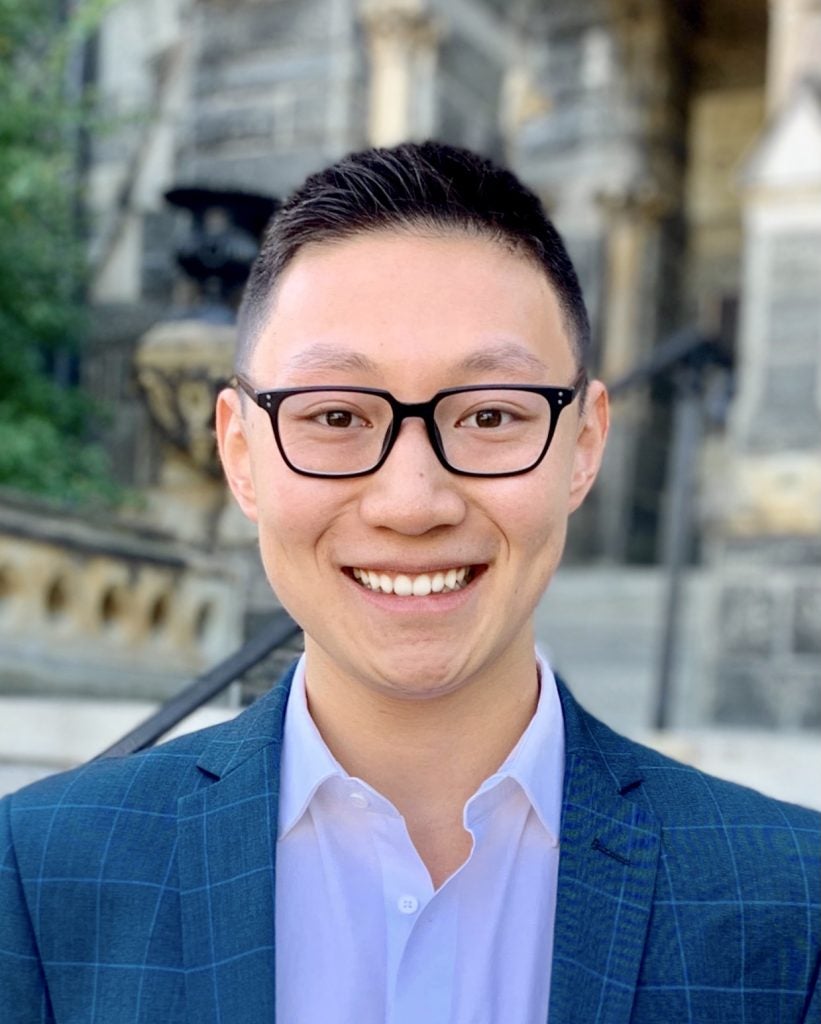 Charlie Wang, SFS '22
"Make Asians Gain Attraction: Analyzing the Impact of Asian American Immigration in American Electoral Politics and Strategies for Targeted Voter Mobilization"
---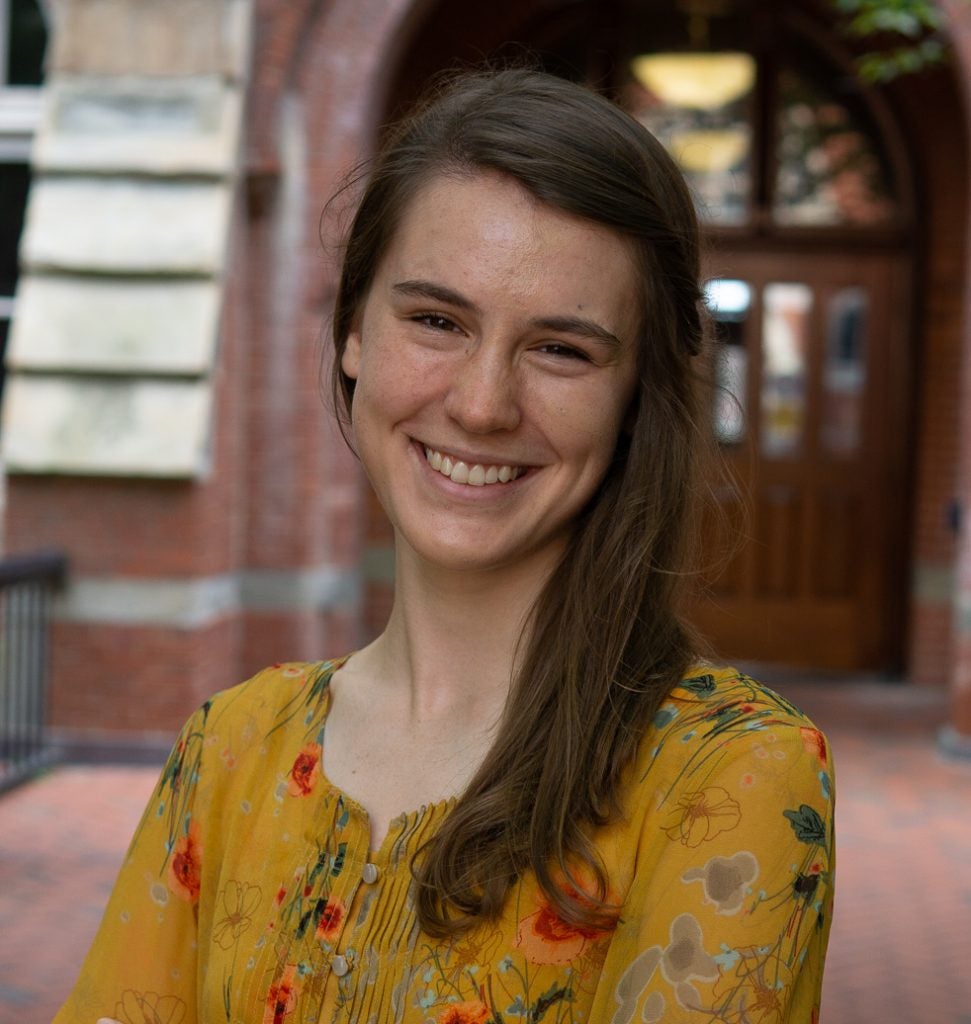 Savannah Willard, SFS '22
"'Zeke': An Investigation of Nnamdi Azikiwe's Higher Education in the US"
---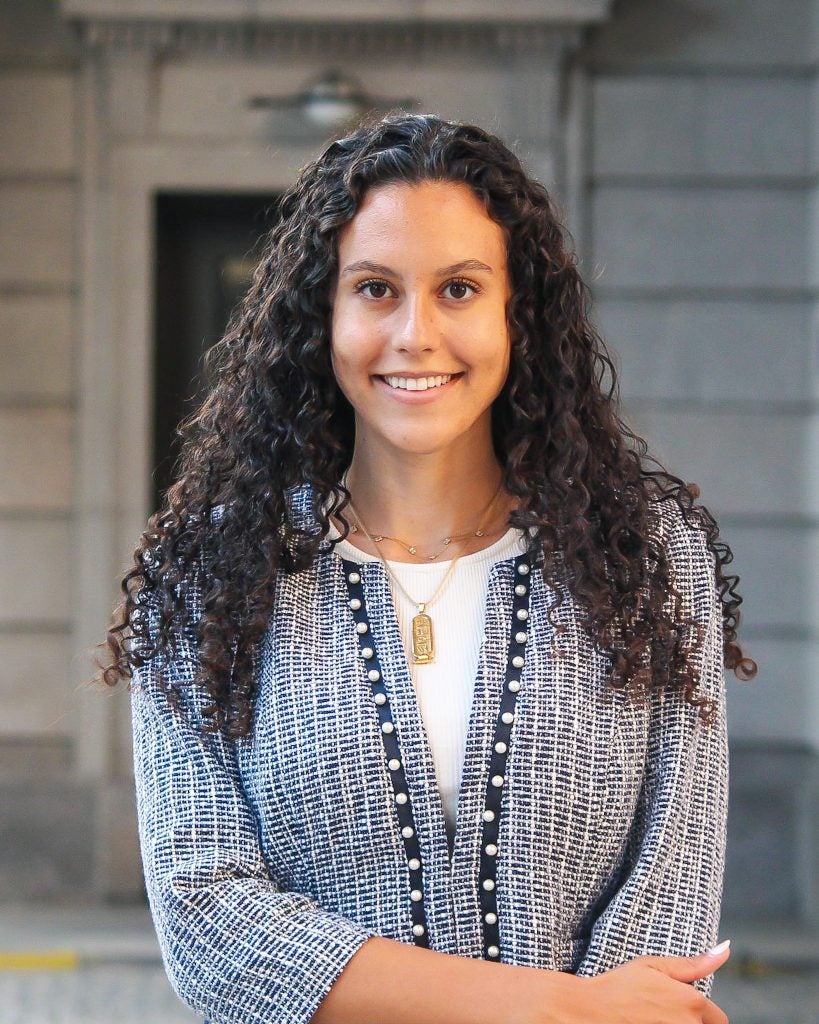 Cornelia Williams, NHS '22
"Impact of EMT Certification Training on the Wellbeing of Young Adults"
---
---
Recipients 2020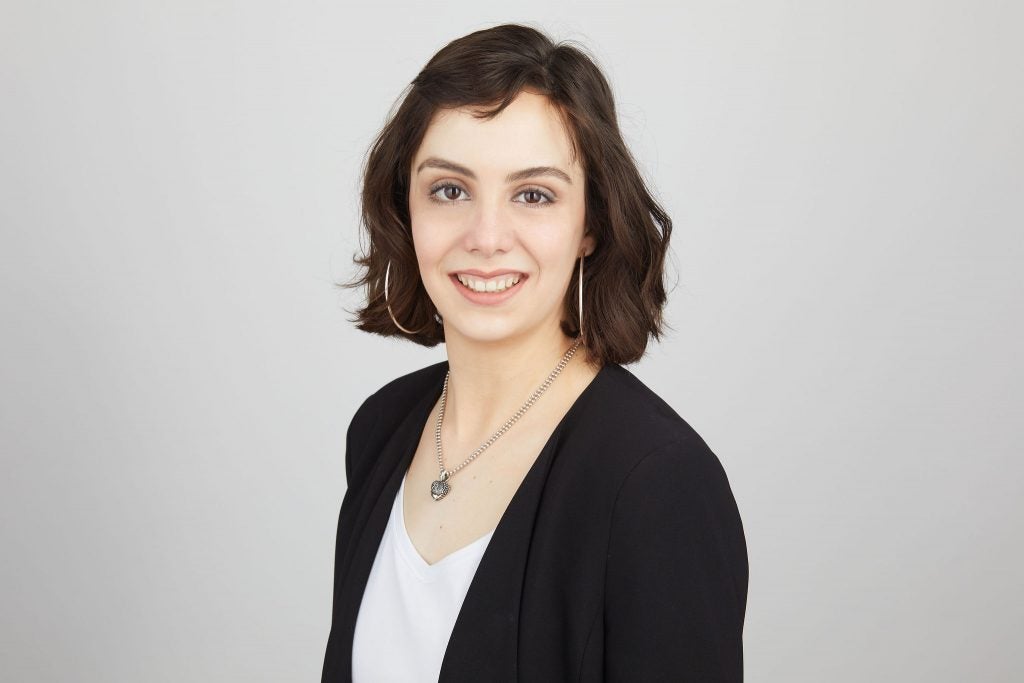 Madison Alvarez, School of Foreign Service '21
Major in Science, Technology, and International Affairs
"Depictions of COVID-19 on Social Media: How Digital Information and Poor Crisis Communication Hinder Outbreak Response"
---
Victor Asemota
---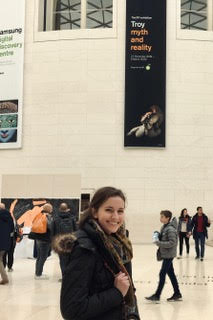 Danielle Devillier, College '21
Major in English, Major in Classical Studies
"A Creature of Another Sex: Mythic Structure and Monstrous Sexuality in Frankenstein"
---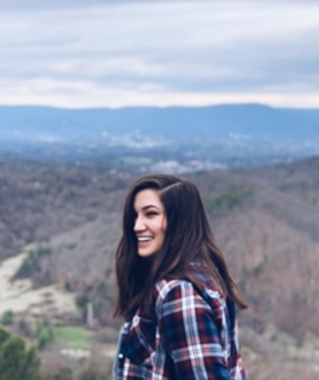 Madison Duval, College '22
Major in Environmental Biology
"Archival Analysis of Dolphin Presence in the Potomac River"
---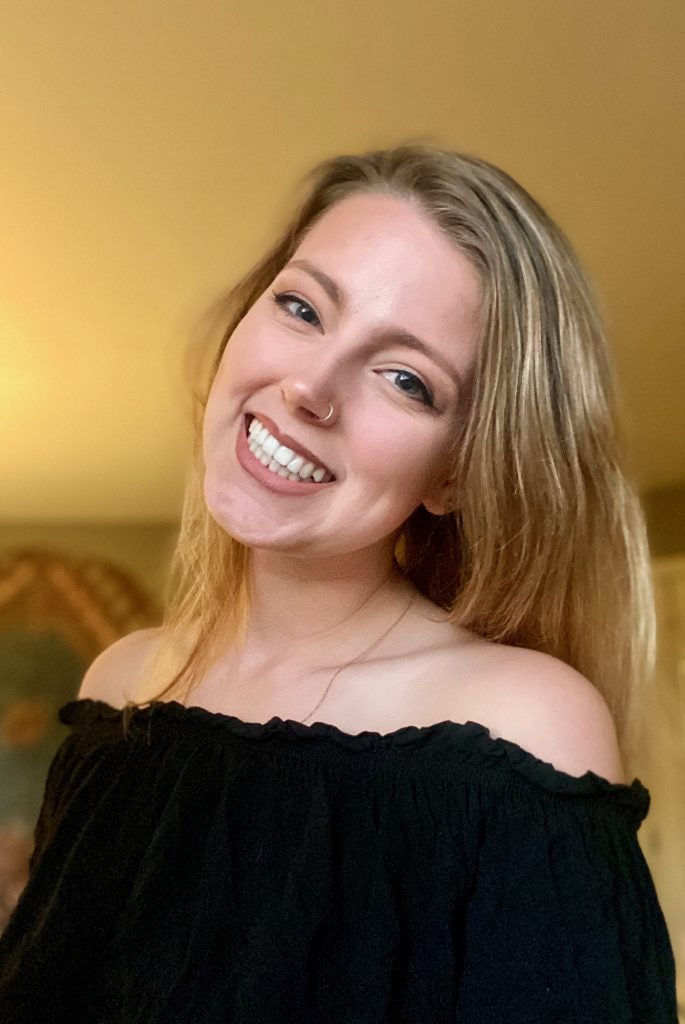 Caila McHugh, School of Foreign Service '21
Major in Regional Comparative Studies
"Egyptian Youth in Agriculture: A Forgotten Future"
---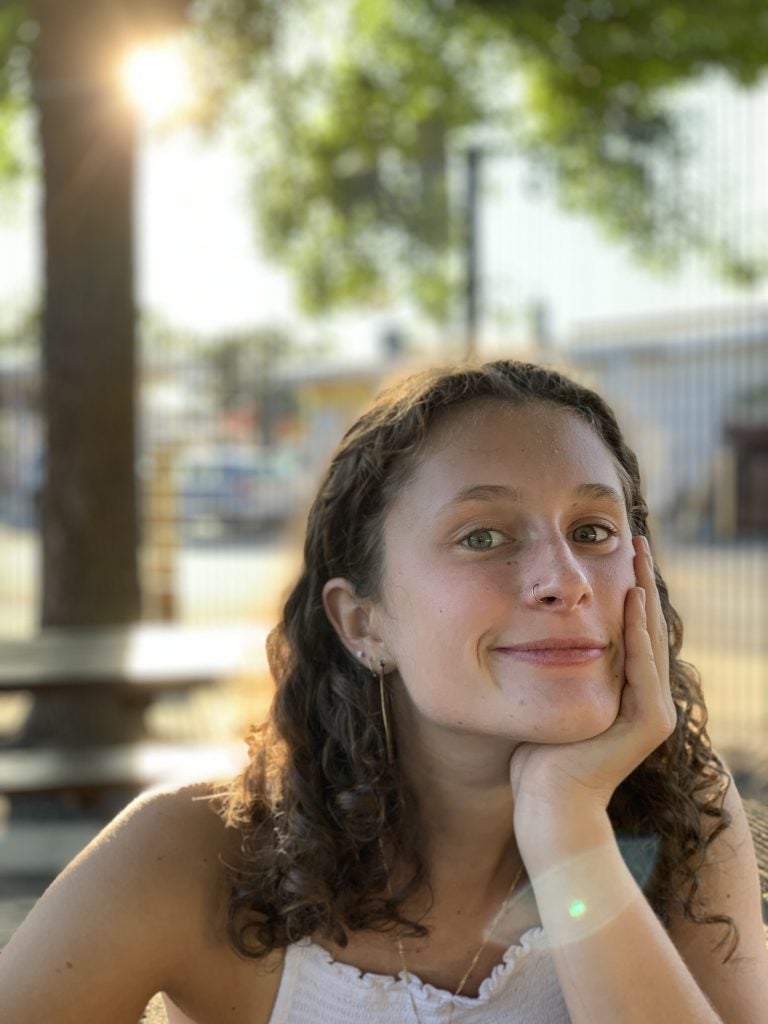 Charlotte Rosenblum, School of Foreign Service '21
Major in Science, Technology, and International Affairs
"The Scope, Impacts, and Drivers of Climate Apathy Among Georgetown Students"
---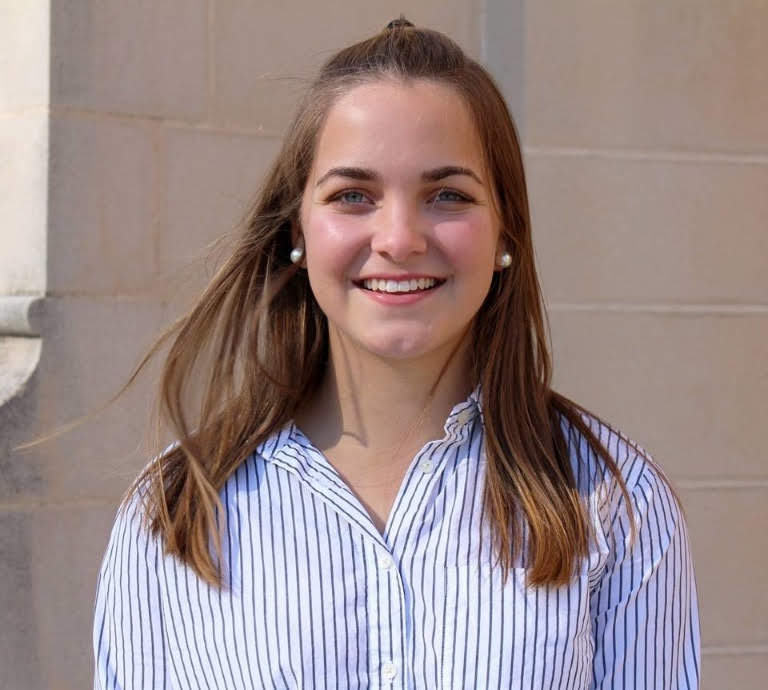 Samantha Schlageter, School of Nursing and Health Studies '21
Major in Healthcare Management and Policy
"The Martha's Vineyard Pubic Health System Responds to COVID-19"
---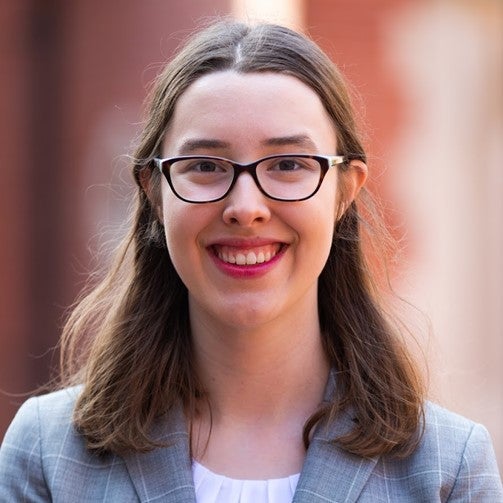 Rachel Singer, College '22
Major in History, Minor in Global Medieval Studies
"Gross Misbehavior: The Last Historian and the Rebellious Nuns"
---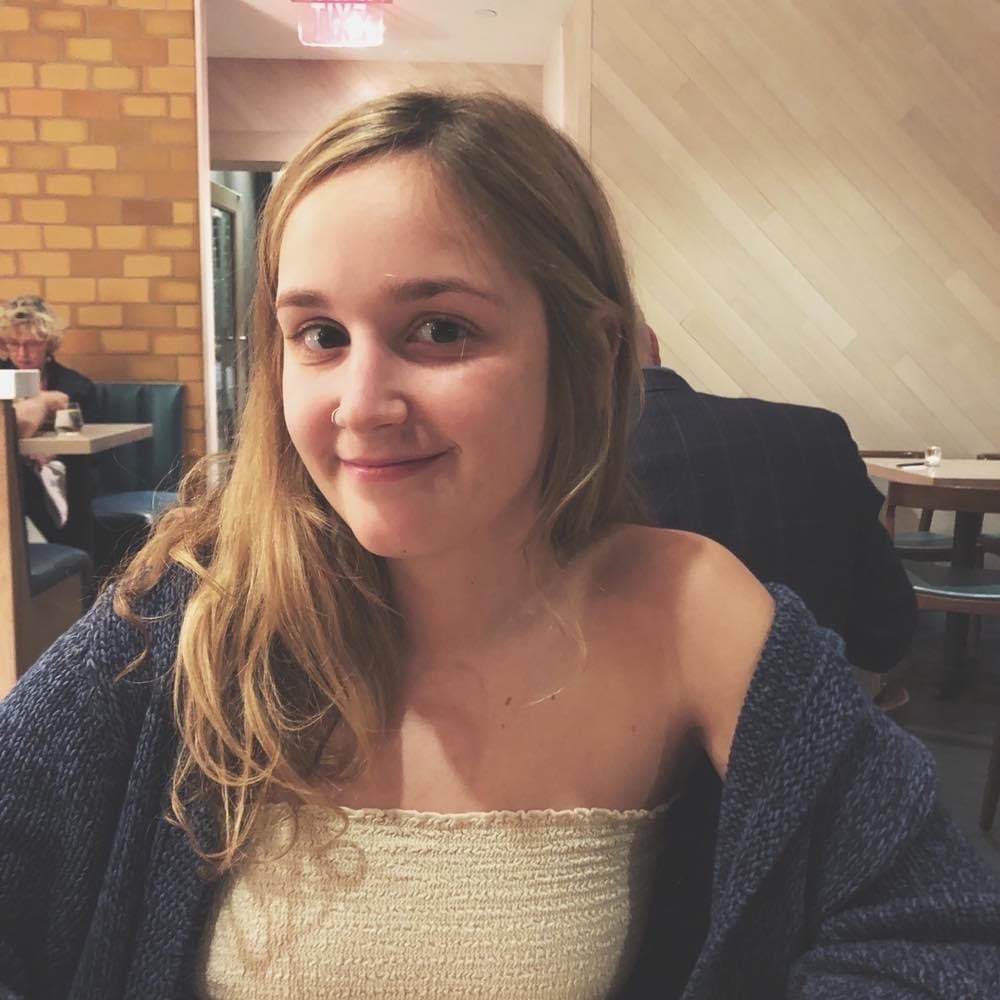 Natalie Smith, College '21
Major in English
"Disembodiment: Toni Morrison and Intersections of Gender, Race, and Disability"
---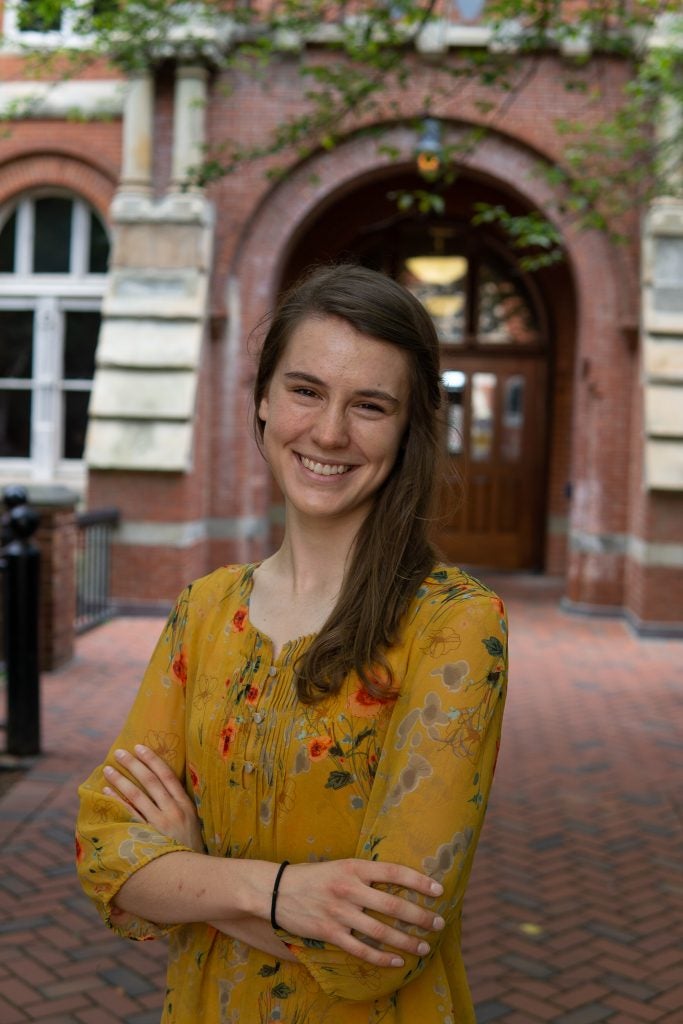 Savannah Willard, School of Foreign Service '22
Major in Regional and Comparative Studies
"The Mother Church in Africa: Examining the Implementations of Vatican II Through a Lens of the Feminine"
---
Recipients 2019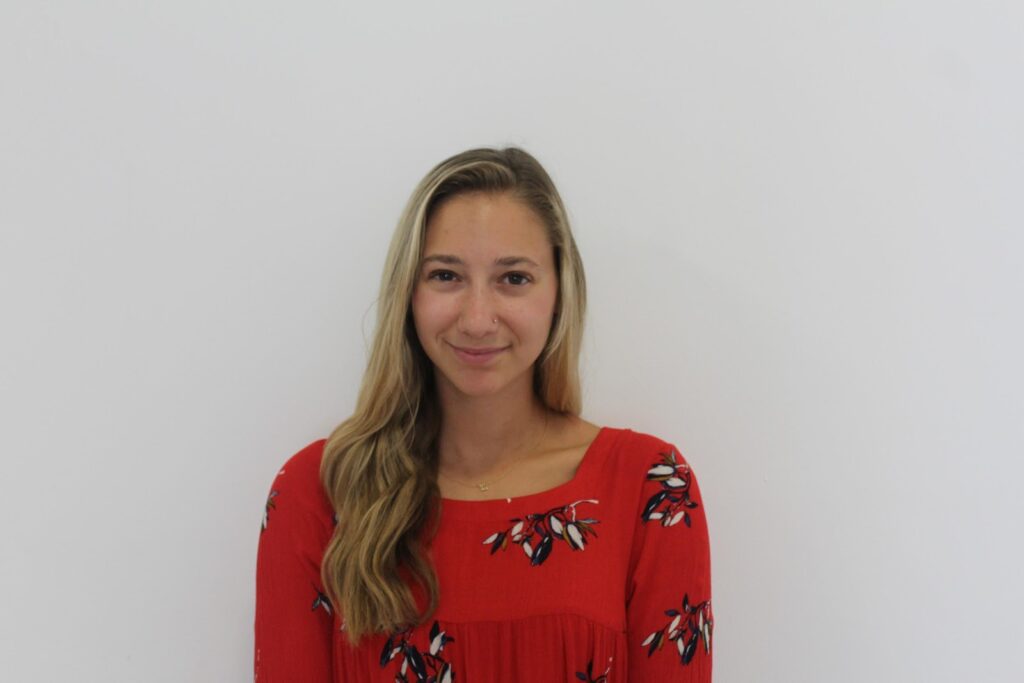 Rachel Angle, College '20
Major in Government, Double Minor in Philosophy and Jewish Civilization
Advising Professor: Michele Swers
"Is it possible to be Jewish, Feminist, and Democratic?"
Angle carried out both qualitative and quantitative studies on the impact of gender and religious identity on the policy priorities and representational approach of women in Congress.
---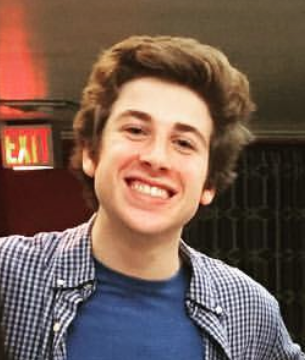 Sam Appel, College '20
Major in African American Studies, Minors in Jewish Civilization and Economics
Advising Professor: Terrence Johnson
"Realism Demands: The NAACP & "Israel" from 1909 to 1980s"
Appel attempted to answer the question of how Black organizations and Black Americans, in general, navigated the controversy of the foundation of Israel in the 1900s. His goal was to develop a stable foundation of knowledge regarding the potentially-conflicting ideologies to better inform a future relationship between Black and Jewish people in America.
---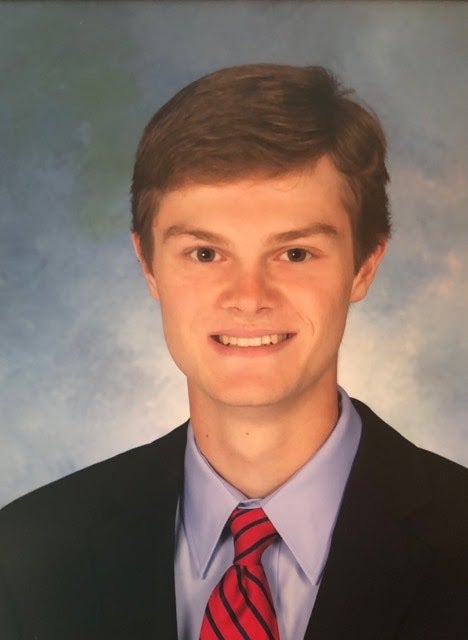 Jack Brownfield, College '20
Double Major in Theology and English
Advising Professor: Tod Linafelt
"Four Models of the Human-Nature Relationship"
Brownfield produced a conceptual model that explains the majority of prophetic language regarding the environment, particularly the relationship between human beings and their natural environment.
---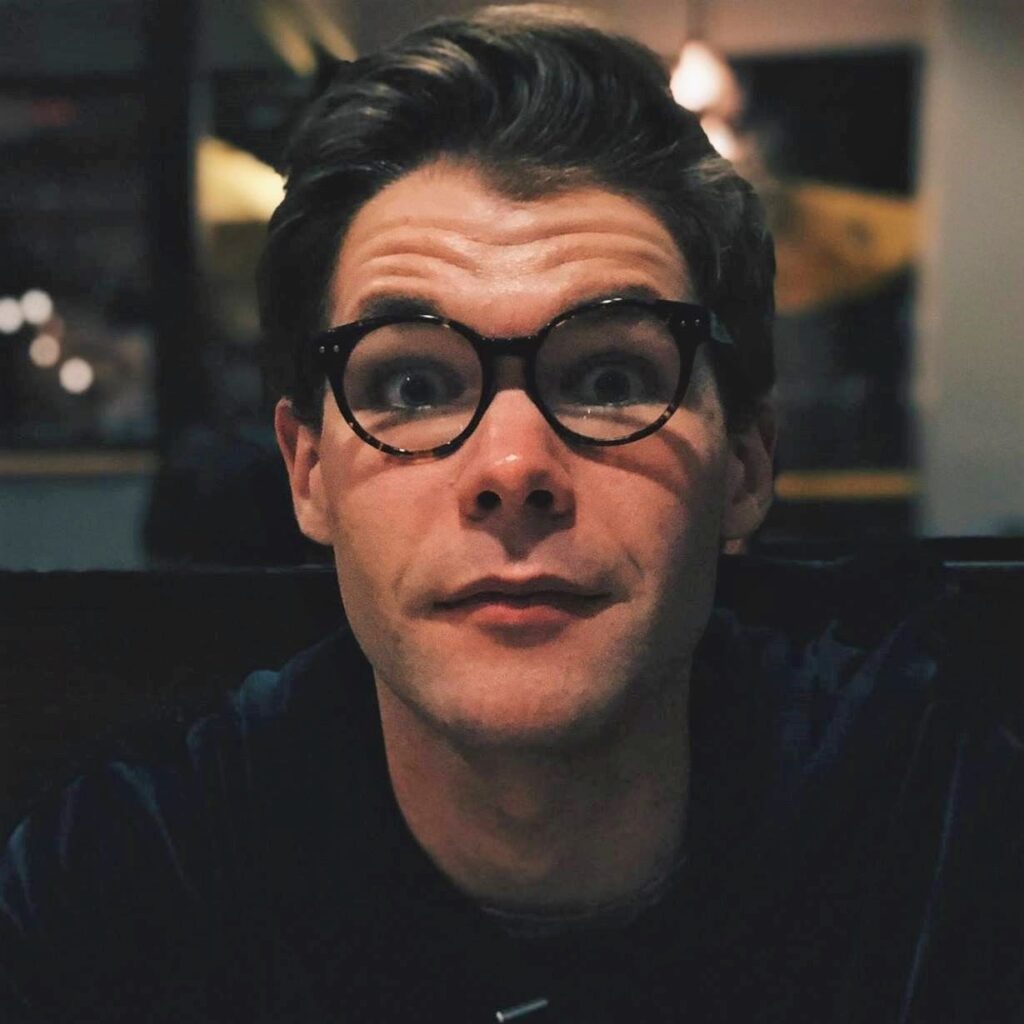 Jonathan Compo, College '20
Major in Theater Performance, on Pre-Med track
Advising Professor: Natsu Onoda Power
"Geodesic Time Machine: Conserving Vermont's Early Green Theatre"
Compo, in his attempt to account for why the approximately ten thousand Americans fled to the countryside in the back-to-the-land movement of the 1960s, lived in two back-to-the-land communities that have existed since the 1970s.
---
Rachel Dweikat, School of Foreign Service '20
Major in Science, Technology and International Affairs
Advising Professor: Rochelle Davis
"The Potential Effects of Agricultural Technology Integration in the Jordan Valley"
Dweikat's research goal was to clearly define Jordanian agricultural problems and propose technological solutions. To do this, she interviewed local Jordanian farmers, university faculty and agribusiness experts, observation and field visits, and interned at the Palestinian stock exchange.
---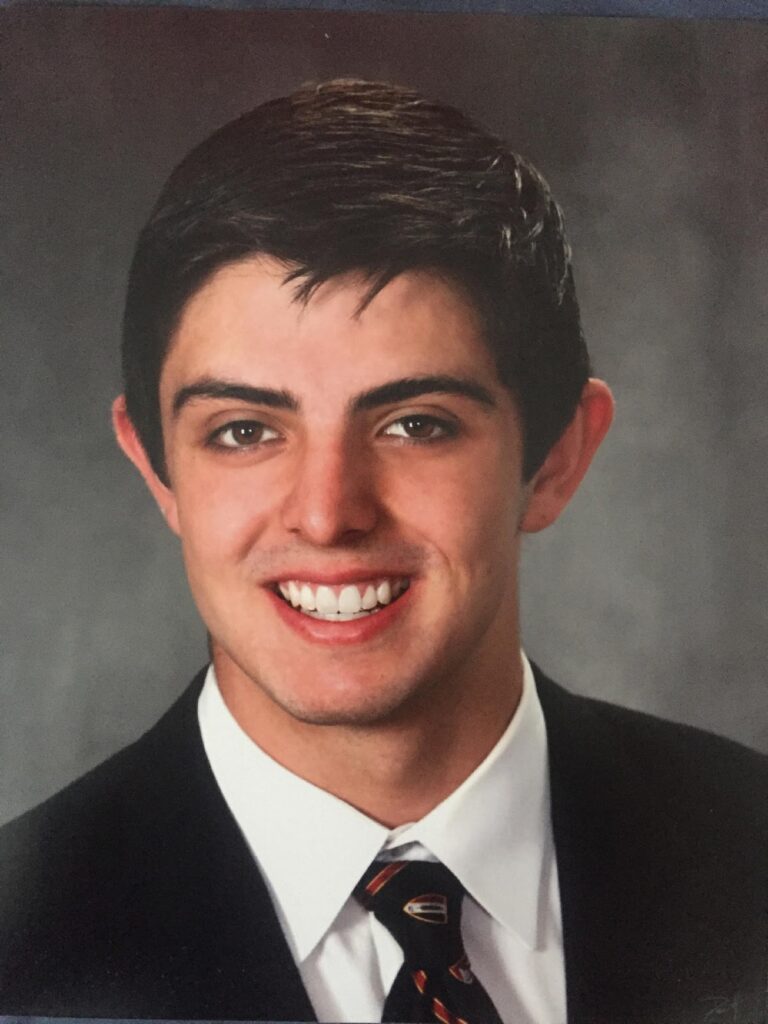 Michael Healy, College '21
Major in Classics, Minor in Economics
Advising Professor: Alexander Sens
"How to Live a Happy Life in the 21st Century: Epicureanism for Today's Millennial"
Healy described the potential usefulness of Epicurean teachings in addressing perceptions and attainment of happiness in millennials and younger generations.
---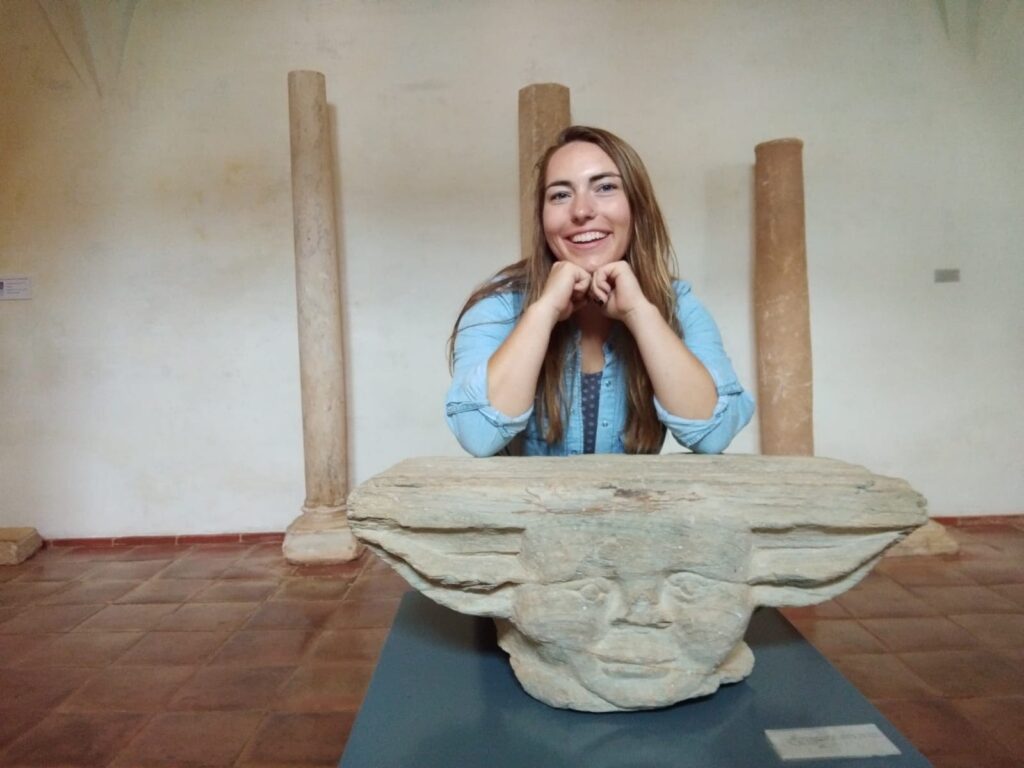 Emily Jonsson, College '20
Major in Classics, Minor in Anthropology and Government
Advising Professor: Marden Nichols
"Greeks in the Grave: Transformations in Late Etruscan Funerary Art"
Jonsson debunked the common scholarly misconception that a dramatic change occurred in Etruscan mythology and ideology during the late Classical and early Hellenistic period by chronicling how classical and even Archaic tombs had long since contained images of fear and violence surrounding death.
---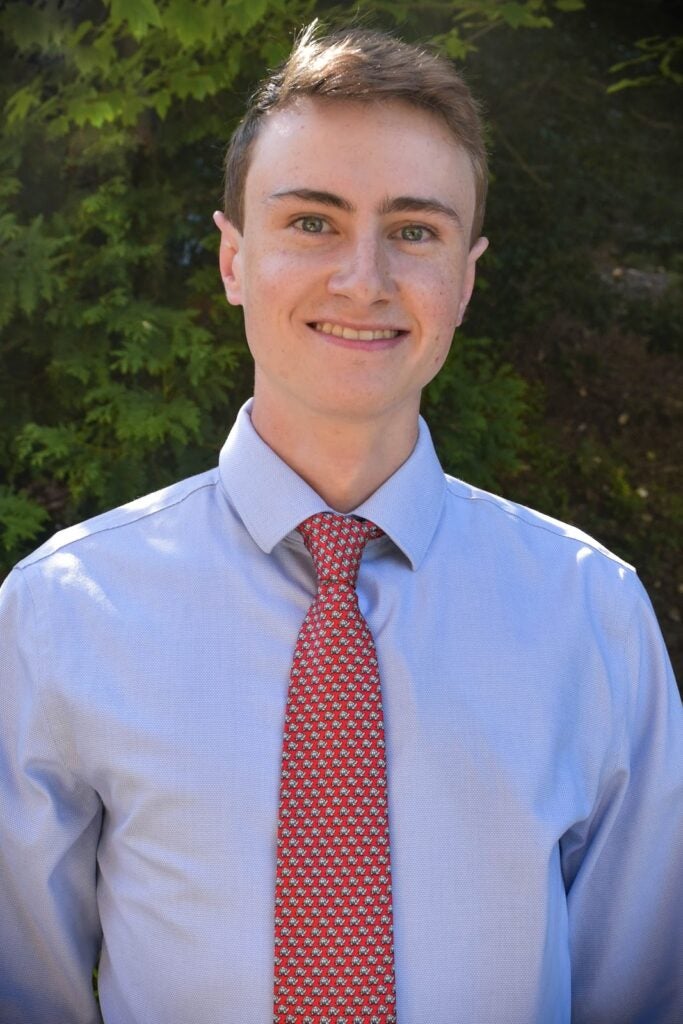 Mark McNiskin, College '20
Major in Philosophy, Minor in Business Administration
Advising Professor: Kate Withy
"Aristotle and Heidegger on Human Completeness"
McNiskin developed his interpretations of Aristotle's Nicomachean Ethics and Martin Heidegger's Being and Time and ultimately suggested that, despite major content differences, both works are founded in the same question: What does it mean to live a fulfilled human life?
---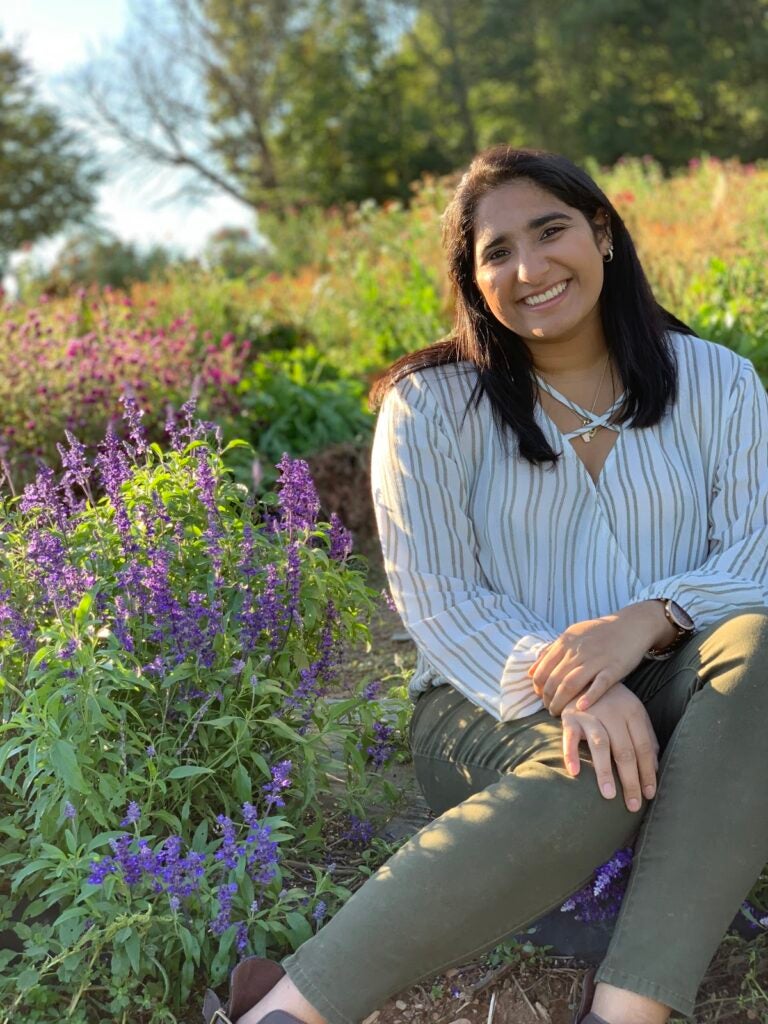 Sonali Mirpuri, College '20
Majors in Government and History, Minor in Education, Inquiry, and Justice
Advising Professor: Ananya Chakravarti
"Higher Education Inclusion for Non-EU Citizens in Italy"
Mirpuri studied the efficacy of various education advocacy projects for migrants at two Italian universities. She aimed to define what inclusion meant to these students, both in their communities and in the classroom, in order to improve existing programs and increase their accessibility.
---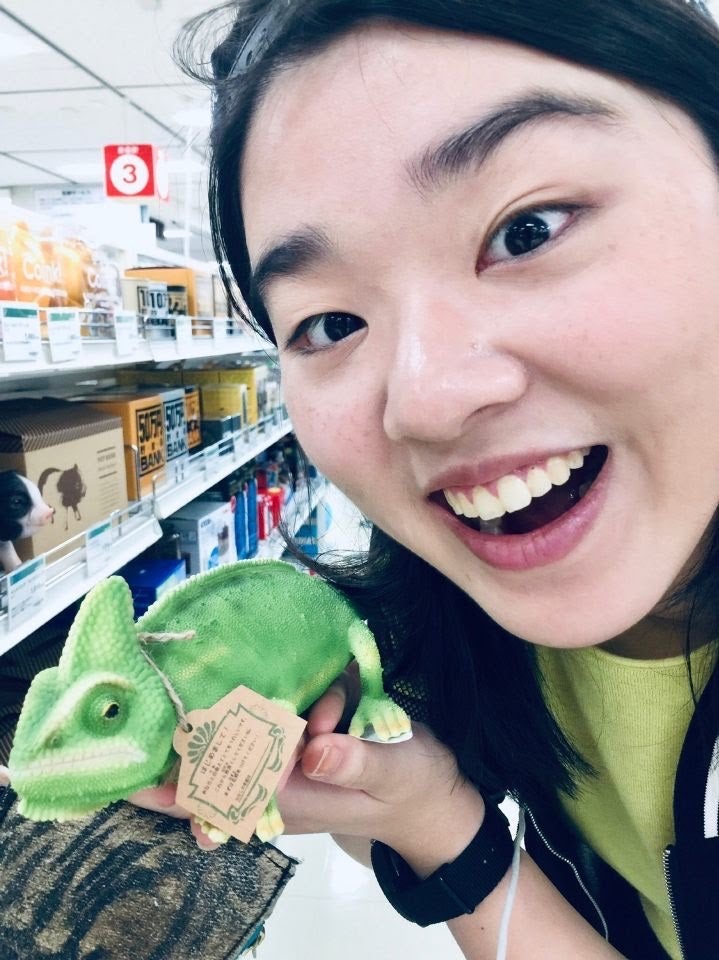 Sienna Siu, School of Foreign Service '20
Major in International Politics, Certificate in Diplomatic Studies
Advising Professor: Jordan Sand
"Understanding the Development of Post-3.11 Tohoku's Renewable Energy Projects and National Infrastructure Rebuilding Plans"
Dividing her research into three separate categories — government policy, geographic environment, and community impact — Siu assessed the rationale behind various small-scale renewable energy projects that were initiated following the 3.11 level earthquake and corresponding tsunami in Tohoku, Japan in 2011.
---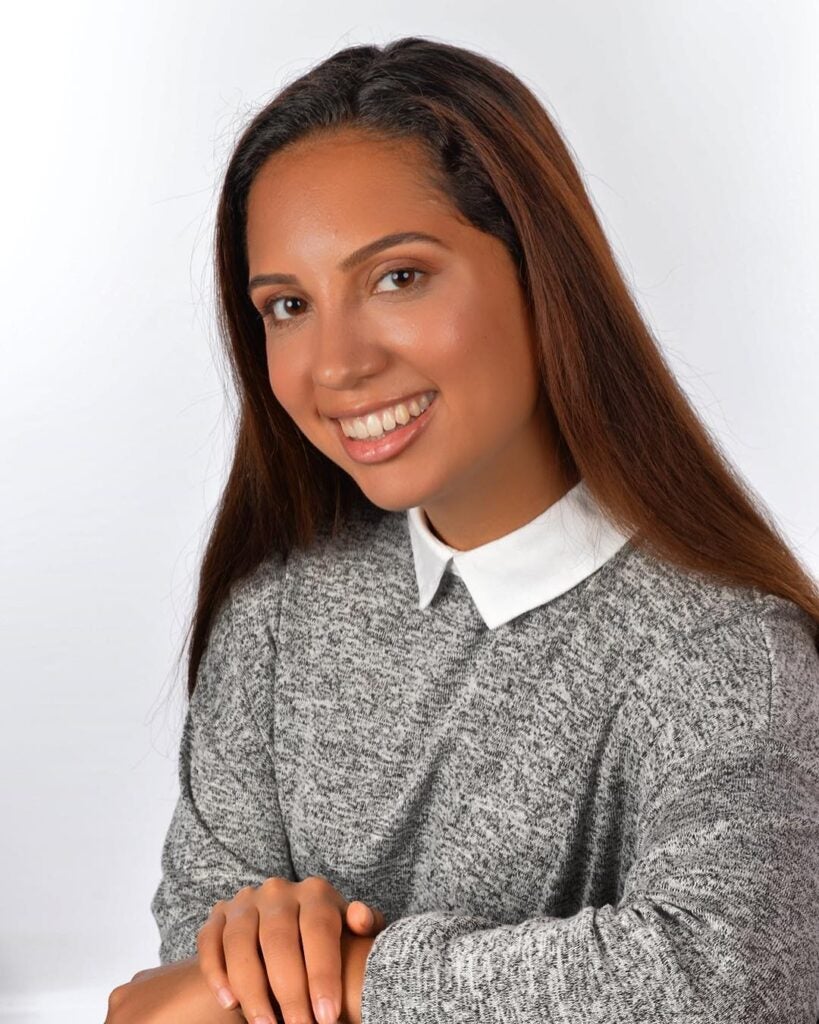 Carolina Sosa, School of Foreign Service '19
Major in Regional and Comparative Studies, Minor in International Development
Advising Professor: Joseph MsCartin
"Labor and Love: Exploring Diversity and Agency Among Latina Domestic Workers in Northern Virginia"
Executing a study of 13 Latinas working in Fairfax County, Virginia, most of whom were South American nationals working in domestic services such as housekeeping and nannying, Sosa found that domestic workers thrive when they have strong personal relationships with their employers.
---
---
Recipients 2018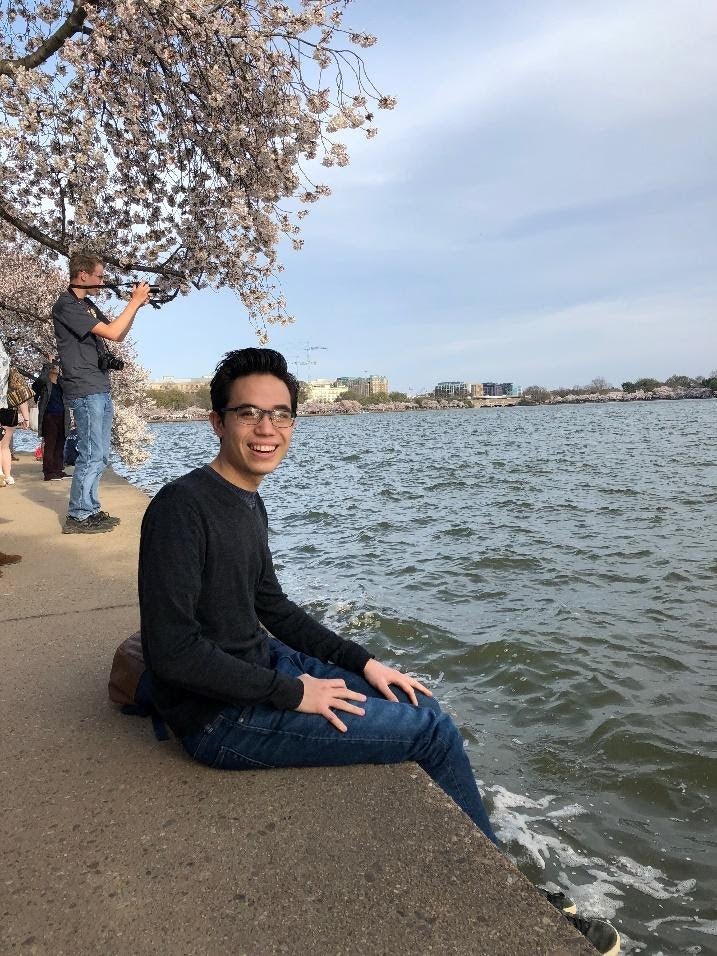 Lahy Amman, College '20
Double Major in Sociology and Government, Minor in German
Advising Professor: Leslie Hinkson
"Consistency of the Melting Pot: A Comparison of Generation-X and Millennial Acculturation Attitudes"
---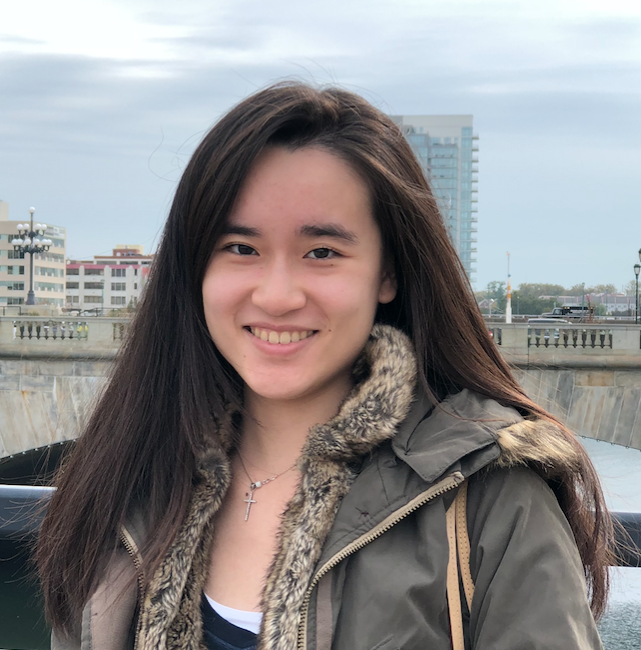 Diana Chiang, College '19
Double Major in History and Government
Advising Professor: Tommaso Astarita
"Women and the Law"
Chiang shared some of the tragedies of former "Comfort Women," sex slaves sponsored by the Japanese government to "serve" Japanese soldiers during World War II. She made sure to clarify that although most of these heinous acts occurred about 80 years ago, the pain still exists today. Chiang calls for the Japanese government and perpetrators to publicly acknowledge and apologize for the pain they caused, and for the international community to take measures to prevent the abuse and exploitation of women in the future.
---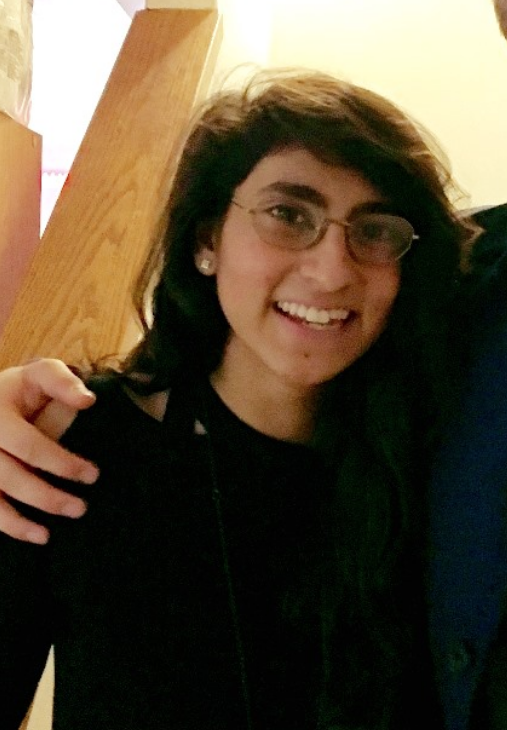 Noelle Dayal, College '19
Major in Sociology, Minor in Biology
Advising Professor: Yuki Kato
"Food for Thought"
Dayal helped erect a Georgetown community garden, with the help of the GREEN subcommittee, as a tool for teaching the nearby residents about current food justice movements and food insecurity in the DC area.
---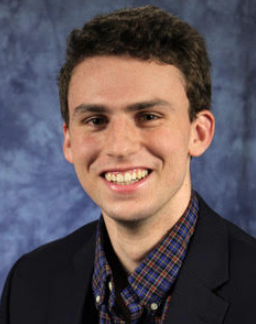 John (Ben) Gantt, College '19
Major in Government
Advising Professor: Shannon Stimson
"Tocqueville, Emerson on Liberty in the Democratic Age"
Gantt reported his analyses on Tocqueville and Emerson's political philosophies. He found that the most notable intersection was their shared concern for the future of independent thought in America.
---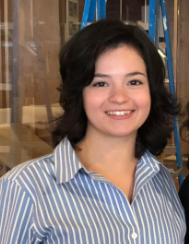 Evanthea Hammer, College '19
Double Major in Art History and History, Minor in Modern Greek
Advising Professor: James Shedel
"Jewish Resistance and Holocaust Education through Art: The Works of Arthur Szyk, Edith Birkin, and David Olère"
Hammer delineated how Arthur Szyk, Edith Birkin, and David Olère represent facets of the efforts by Jewish artists to combat the Nazis and shape the ways in which modern audiences remember the Holocaust today.
---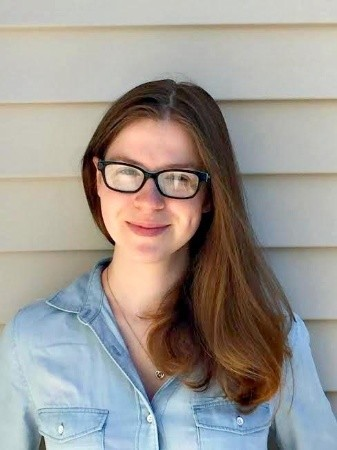 Mary Henderson, College '18
Major in Linguistics, Minor in Cognitive Science
Advising Professor: Elizabeth Lacey
"Naming Error Coding for HD-tDCS Trials for Individuals with Aphasia At Least Six Months Post-Stroke"
Henderson explained why HD-tDCS would be a revolutionary speech procedure that stimulates the specifically-targeted deep brain and cortical structures using weak DC currents.
---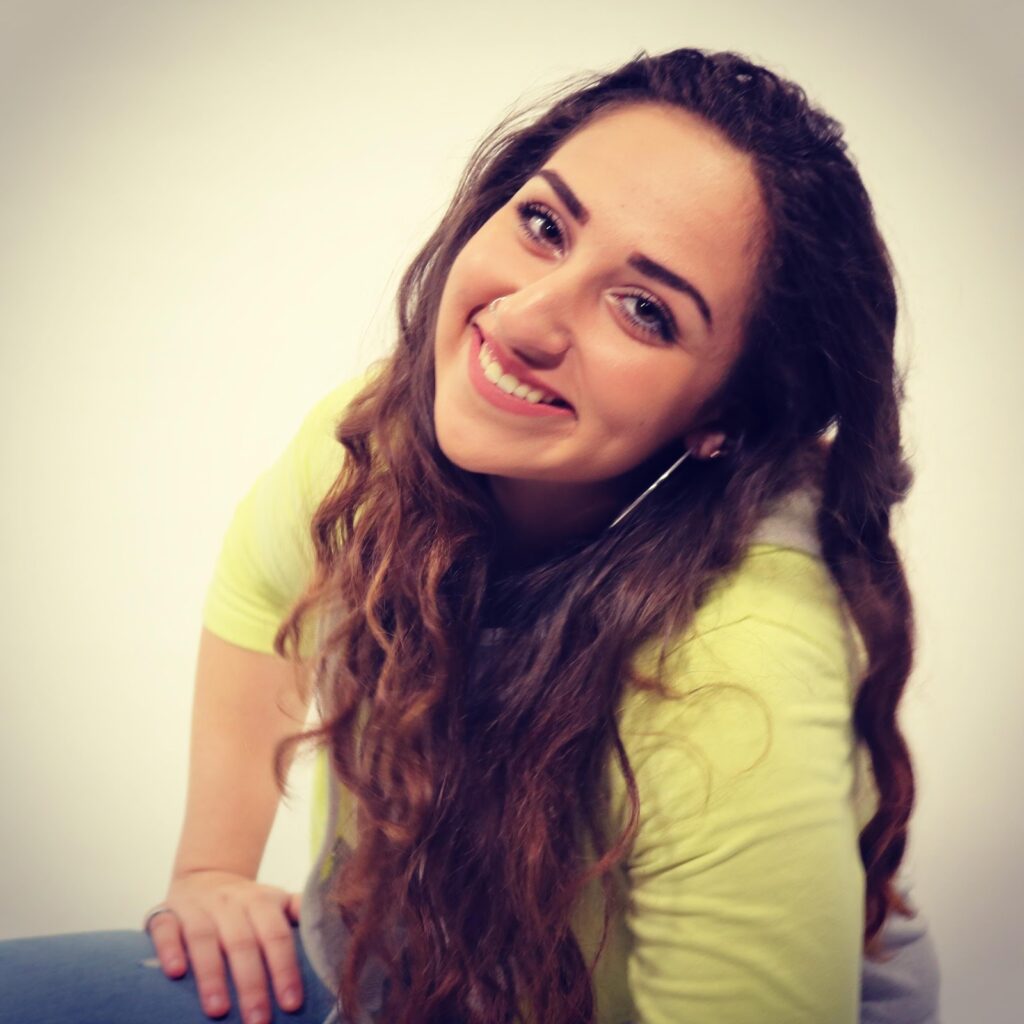 Nourjannah Hendi, College '20
Major in Justice and Peace Studies
Advising Professor: Cynthia Schneider
"Diplomacy and Performing Arts in the Middle East"
Hendi compared the Israel-Palestine conflict to the Khmer Rouge in Cambodia, as both crises have led to human suffering, both from displacement and politically-driven violence. She noted how the organization Living Arts Cambodia has provided opportunities for the Cambodian people for healing and personal betterment through art. Hendi thus proposed US investment in current Palestinian art programs to yield the same effects for the Palestinian people.
---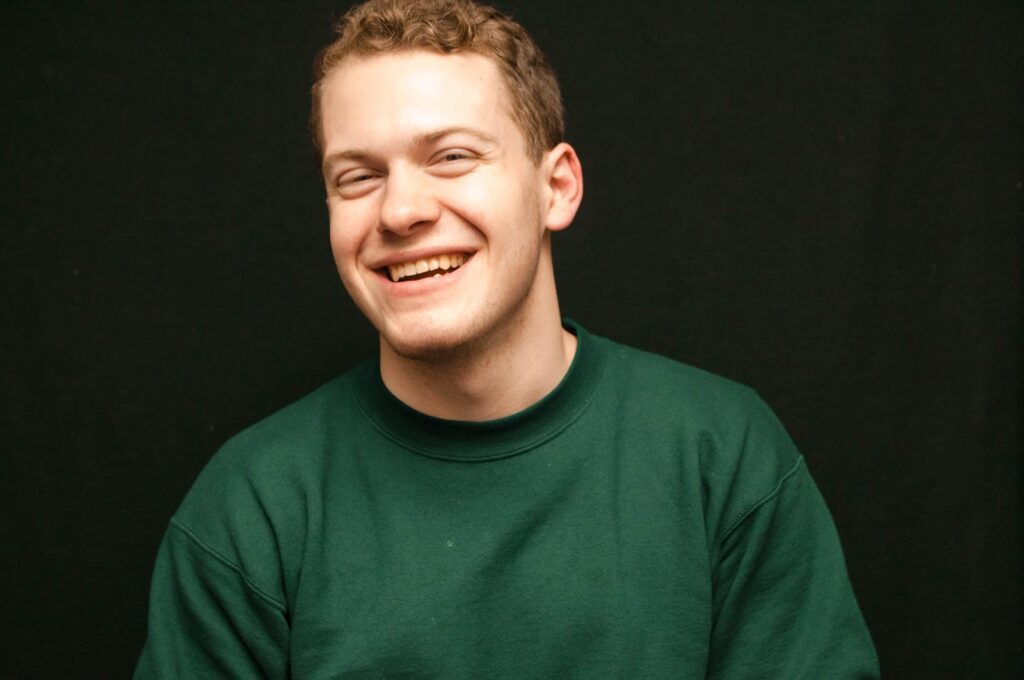 William Leo, College '19
Double Major in English and Philosophy
Advising Professor: Duncan Wu
"The Animal and the Artifice: Symbolism in the Early Poetry of Marianne Moore"
Leo analyzed the context that informed the relationship between Marianne Moore's verse-form innovations and the recurring themes of animals and artifice in her work.
---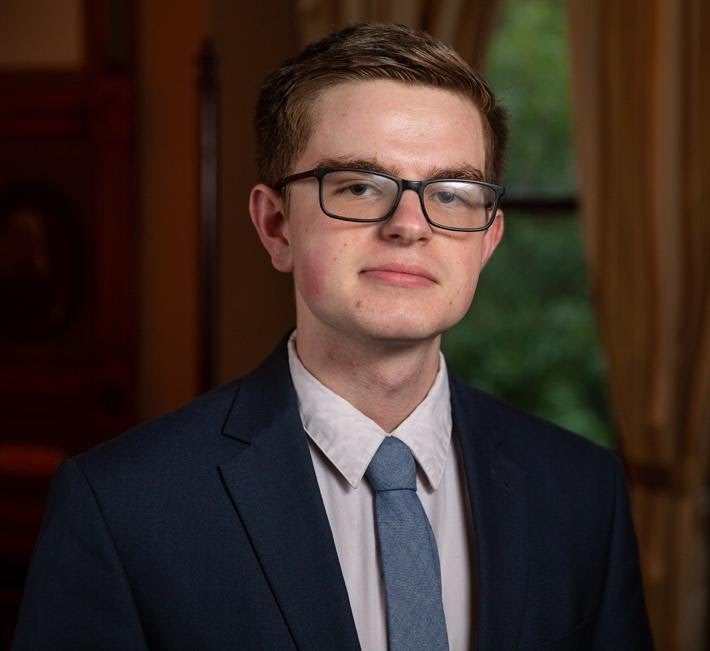 Micah Musser, College '19
Major in Government, Double Minor in Environmental Studies and Economics
Advising Professor: Richard Boyd
"Nature, Environmentalism, and Animal Rights in a Rawlsian Society"
Musser analyzed the compatibility of moral claims of environmentalism with a Rawlsian framework; that is, John Rawls' political theory. He suggested that a liberal state under a Rawlsian model cannot guarantee effective implementation of environmentalist legislation in the way that it might ordinarily guarantee the implementation of other laws.
---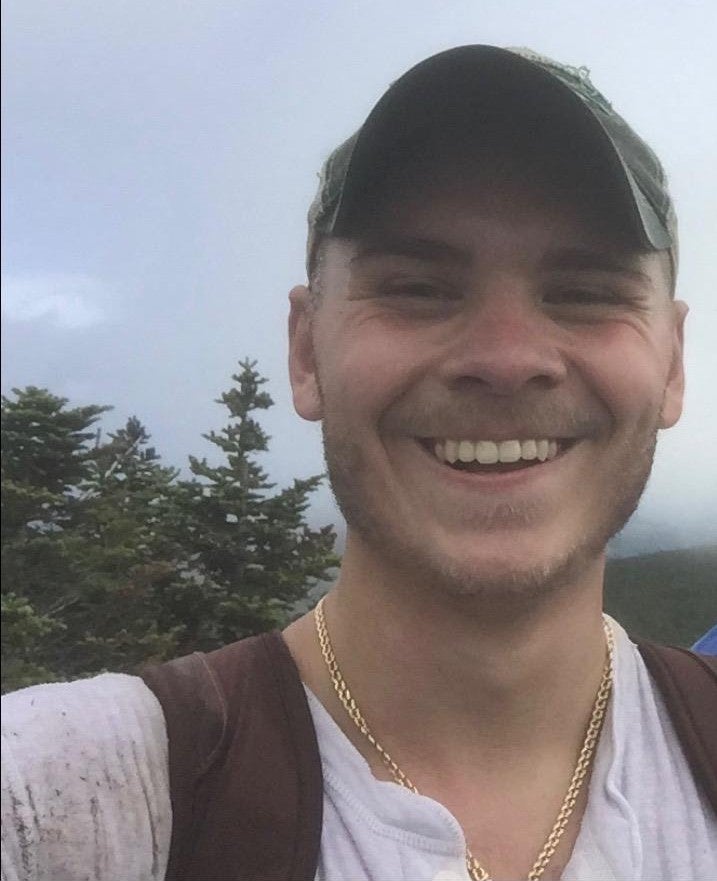 Marco Paternoster, College '19
Major in Environmental Biology, on the Pre-Law track
Advising Professor: Gina Wimp
"Sustainable, Economically Feasible Uses of Baltimore's Vacant Lots"
Paternoster proposed various sustainable uses for vacant urban land in Baltimore, Maryland that could provide ecosystem services which directly benefit the city's residents, such as through carbon sequestration or stormwater filtration.
---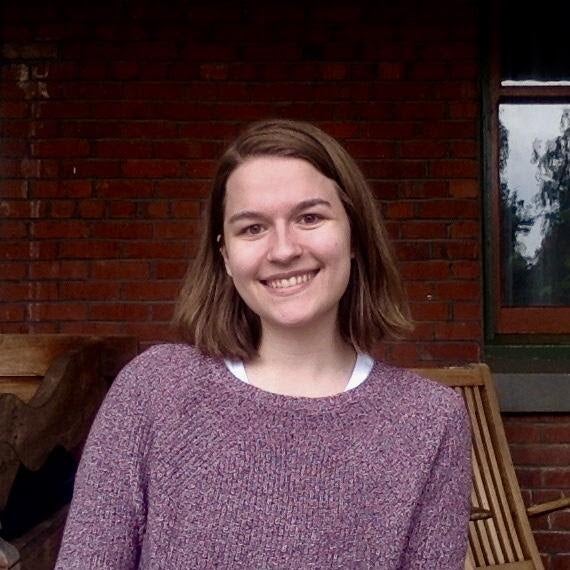 Grace Ramstad, College '20
Major in Sociology, Double Minor in Disability Studies and Education, Inquiry, and Justice
Advising Professor: Corey Fields
"Testing the Effects of an Equitable Basic Income on Workforce Participation Rates"
Ramstad devised an elaborate survey to analyze how financially feasible it was to create an Equitable Basic Income program which promotes meeting the full cost of living for those with no income, as opposed to the current Universal Basic Income which is insufficient.
---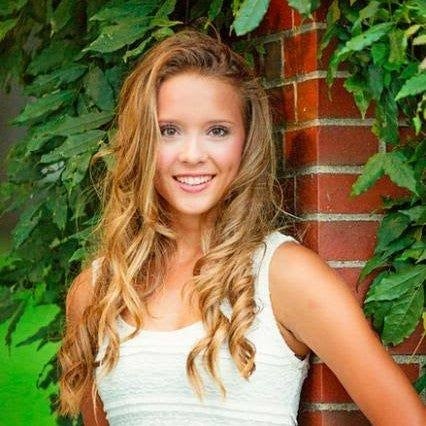 Jennifer Clifford, College '18
Major in American Studies, Minor in Women and Gender Studies
Advising Professor: Sherry Linkon
"Tales of Trajectory: The Effect of Class, Geography, and Access on Mainers' Aspirations"
Clifford attempted to define "working-class" and "low-income" by studying trends in the relationship between Maine residents considered to be in this category, and higher education. She interviewed her high school friends and recorded information related to their choices in secondary education, or choices not to participate in secondary education.

---
---
Recipients 2017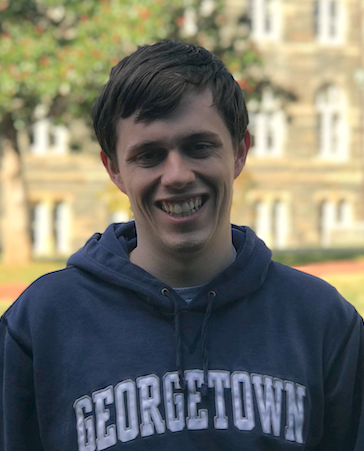 Camden Elliott, School of Foreign Service '19
Major in International History, Minor in Turkish Studies
Advising Professor: Dagomar Degroot
"The Environmental History of Asteroids"
Studying the history of asteroids since their first discovery in 1807, Camden noticed how historical attempts at explaining the bodies raised fundamental questions regarding the nature of the universe. He connected this idea to how the study of asteroids in the United States was considered a matter of patriotism, especially during its Golden Age in the mid-1800s, and how the country's prominence in astronomy studies ultimately had "terrestrial consequences."
---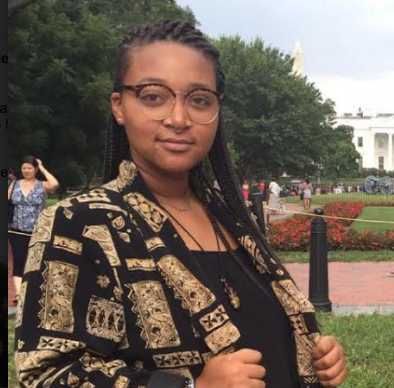 Mackenzie Foy, College '18
Major in American Studies, Minor in Film and Media Studies
Advising Professor: Ken Opalo
"The Work of Art in Tanzania: Processing the Past, Present, and Possibilities"
Foy reframed "art" as cultural work and "artists" as cultural workers, in the footsteps of creative resistance efforts in South Africa, in order to allow cultural workers to see themselves as "part of the culture community working in the context of struggle." She also explored in depth the decolonizing effects of Tanzanian cultural work and the restoration of Tanzanian potential through Afrofuturism.
---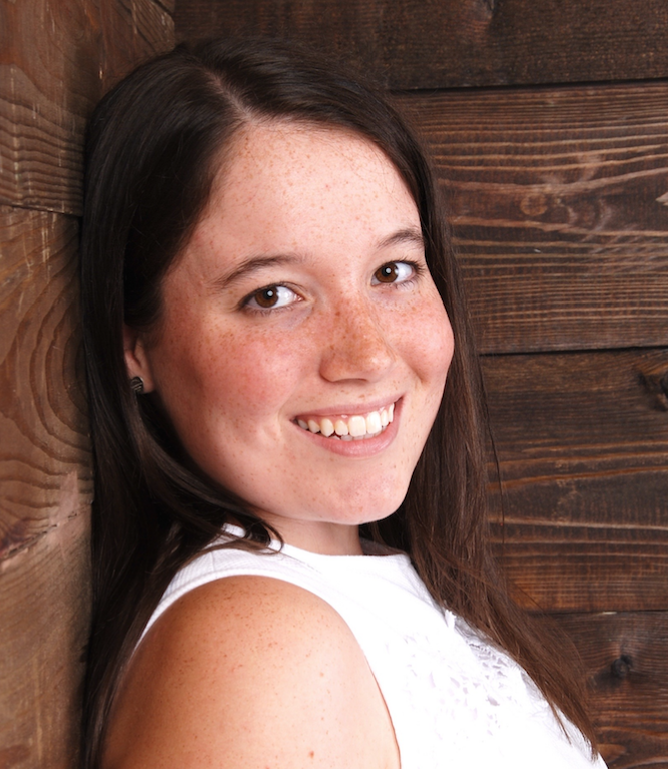 Anna Grant, College '18
Major in Classics
Advising Professor: Sandro LaBarbera
"The Power of Words Over Weapons: Framing​ ​Concepts​ ​in​ ​Lucretius'​ ​De​ ​Rerum​ ​Natura"
By close-reading intricate poems by Lucretius in original Latin and filling notebooks with her annotations, Grant was able to explore Lucretian poetics and lay the foundation for her senior thesis.
---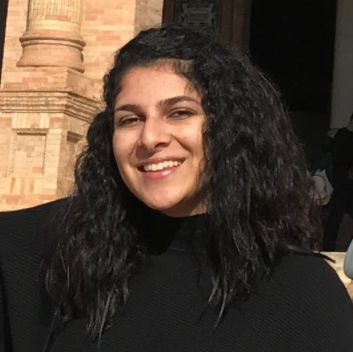 Devika Kumar, College '20
Double Major in Linguistics and Computer Science
Advising Professor: Anne Camissa
"Through the Lens of Business: Finding Empathy in Political Differences"
Kumar realized, through her internship at the Center for Civic Innovation in Atlanta, Georgia, that the ideal citizen in America should be active in both civil and political engagement. She also examined the significance of finding an objective common good between politically differing parties.
---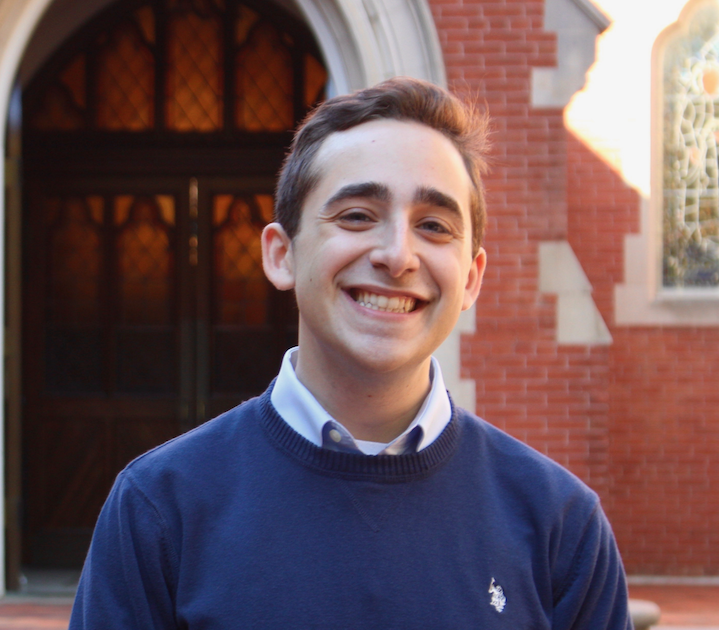 Jonathan Lanz, College '19
Major in History, Minor in Jewish Civilization
Advising Professor: Anna Sommer
"'How I Sleep at Night': A Survey of Perpetrator Motivations During the Holocaust"
Arguing that each perpetrator in the Nazi state had a combination of different motivations, Lanz explained how "ideological anti-Semitism transformed into a policy of mass genocide."
---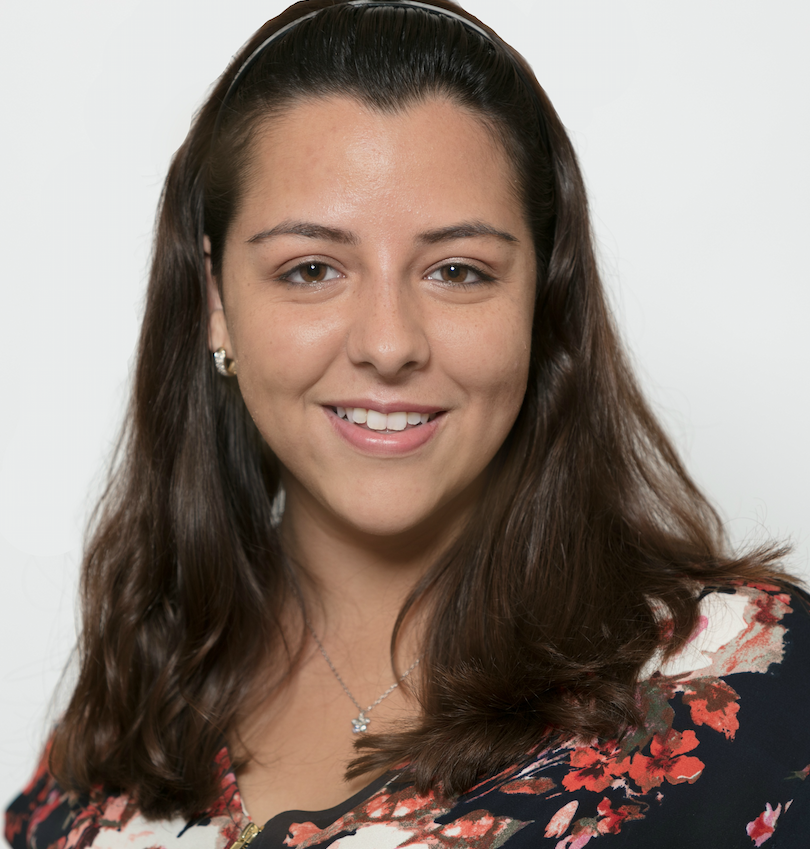 Maydee Martinez, College '18
Major in Sociology, Minor in Government
Advising Professor: Leslie Hinkson
"Civic Engagement and Partisanship among Latinx and Hispanic Millennials"
Martinez sought to determine which political issues were most relevant to Hispanic and Latinx voters in the 2016 US presidential election, and how they shaped the civic involvement and partisanship of those in Miami-Dade County in Florida.
---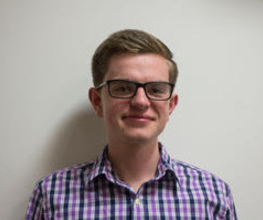 Micah Musser, College '19
Major in Government, Double Minor in Environmental Studies and Economics
Advising Professor: Joseph Hartman
"Humanity,‌ ‌Nature,‌ ‌and‌ ‌Environmental‌ ‌Justice‌ ‌in‌ ‌the‌ ‌Enlightenment‌"
Consulting philosophical texts from the Enlightenment period, including those by Grotius and Kant, Musser explored the roots of contemporary environmental ethics, signifying that environmental justice is not a novel concept.
---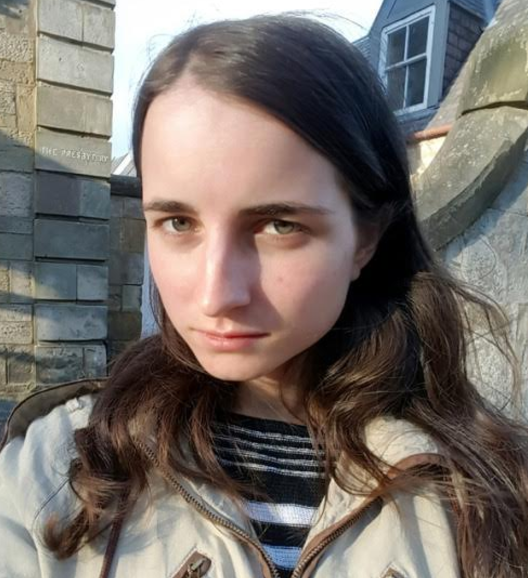 Anna Nesterova, School of Foreign Service '18
Major in Regional and Comparative Studies, Minor in Persian
Advising Professor: Jonathan Brown
"The Intellectual Landscape of Late Qajar Iran and the Tobacco Protest as a Site of Debate on Modernity"
Nesterova investigated the discourse that sparked the 1890-1892 Tobacco Protest in Persia, such as the competition between Britain and Russia over influence in the region, and discontentment with the Shah and the ulama in the Persian state.
---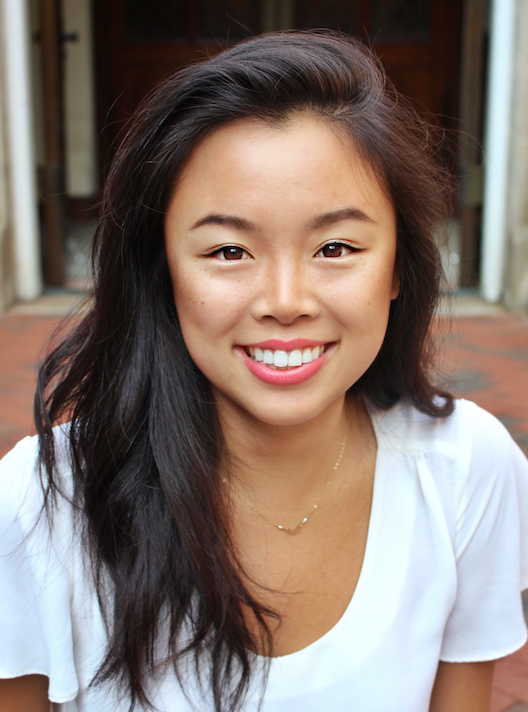 Serena Pu, College '18
Major in Linguistics, on the Pre-Med Track
Advising Professor: Heidi Hamilton
"Professional Medical Identity: What Does Doctor Mean?"
---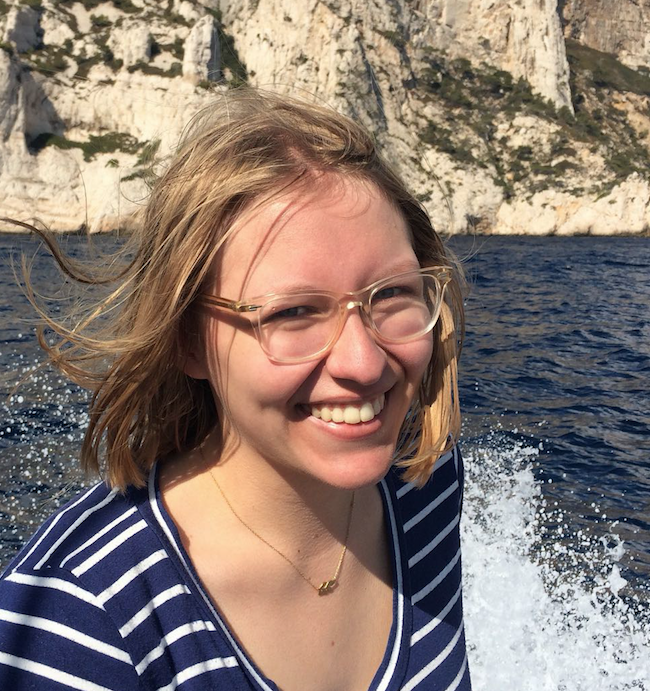 Margaret Anne Rowe, College '18
Double Major in French and Linguistics, Minor in English
Advising Professor: Cynthia Gordon
"Video Computer-Mediated Communication Among Friends: A Study of Conversational Styles and Interactive Frames Online"
Recording interviews between friends aged 18-30 years old, Rowe researched how this demographic uses language through a technological medium, focusing particularly on conversational styles and interactive frames.
---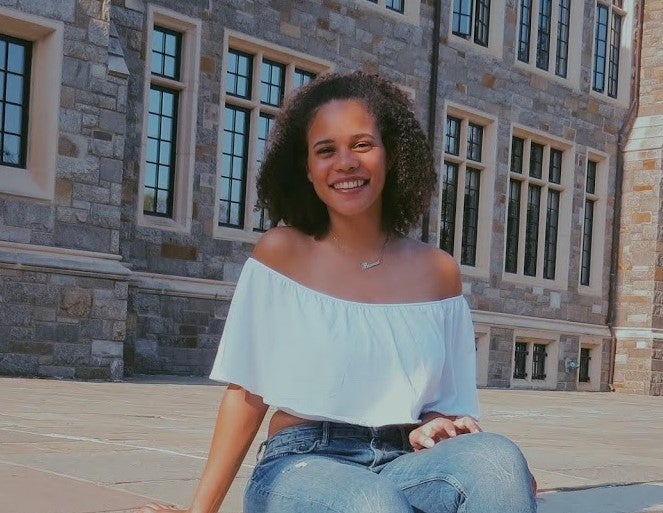 Bianca Uribe, College '18
Major in Anthropology, Minor in Portuguese
Advising Professor: Sylvia Onder
"The Inheritance of Healing: How Coastal Afro-Peruvians Respond to National Systems of Health Care"
Employing the research method of Participatory Action Research, Uribe analyzed how health care and medical treatments can be culturally specific for marginalized communities in Peru, particularly the informal healing practices present in Lima and El Carmen. She also explored the need for institutions in power to build cultural competency in order to ensure successful and inclusive community outreach.
---