Yenching Academy of Peking University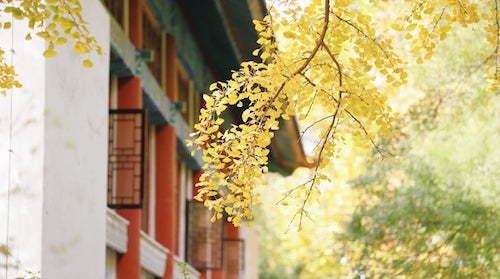 The Yenching Academy offers an intensive one- to two-year program of interdisciplinary classroom and field study of Chinese history and culture, as well as real-time issues in China's development. As a college integrated within the prestigious Peking University (PKU), the Yenching Academy prepares a diverse group of exceptional international and Chinese students with the knowledge of China that they need to fulfill their potential as global citizens and leaders.
Scholars receive a Master's degree in China Studies after completing a highly customizable program, which features an array of interdisciplinary course electives. All courses are taught by PKU faculty in English, though Scholars also participate in Mandarin language courses at their level (prior Mandarin language ability is not required).
Application Process
In order to apply for this fellowship, you must first receive university endorsement. Applications open August 15, 2022. The deadline for internal applications will be Monday, October 31, 2022 at 12 PM ET.
A curriculum vitae/resume
A personal statement, not exceeding 750 words (should include a personal introduction and a well-articulated reason or reasons why the program will enhance your career)
A 300-word research proposal that includes the central research question, background/literature review, and research design (note: candidates selected as nominees will then be required to expand this proposal to one page)
Official transcripts from all previous undergraduate and graduate schools
Two academic letters of recommendation from professors, either at the associate professor or professor rank and addressed to the Yenching Academy Selection Committee. Letters should be submitted in their final form – on official letterhead and signed. They should be emailed separately by your recommenders to fellowships@georgetown.edu.
Deadline and Timeline
NOTE: The deadline for 2022 institutional endorsement passed on October 31, 2022 at 12 PM ET. This page will be updated as information about next year's application cycle becomes available.
Applicants must submit all of the above materials by October 31, 2022 at 12 PM ET. Other than the letters of recommendation and the Google-based CRF Waiver and Agreement Form, all materials should be combined and sent as a single PDF to fellowships@georgetown.edu.
NOTE: Recommenders should submit their letters directly to the Center for Research & Fellowships, also by October 31, 2022 at 12 PM ET, via fellowships@georgetown.edu.
Decisions regarding internal endorsement will be announced in mid-November; endorsed students will work with the CRF to finalize their materials by the external deadline.
For more information, please contact fellowships@georgetown.edu.
Connect with Yenching Academy Participant
If you are a potential applicant for the Yenching Academy of Peking University, the Center for Research & Fellowships is happy to connect you with a Georgetown Yenching Academy participant so that you can learn more about the process and the experience. Email fellowships@georgetown.edu to request an e-introduction.
---