Entry 2: The Kluge Center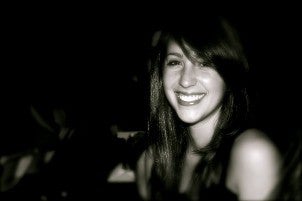 The six weeks I spent at the Kluge Center at the Library of Congress were some of the most productive, fulfilling, and enlightening of my past year. As one of the Center's research assistants, I was assigned to work with Marie Arana, a novelist, editor, and regular columnist for the Washington Post. She was in the midst of research for and writing her sixth book, a biography of Simón Bolívar. The legendary Latin American revolutionary hero has been written about and discussed endlessly in Spanish, but his life story has not yet been told in English to Ms. Arana's satisfaction.
My original assignment was to compile a timeline of all the primary battles that Bolívar took part in from 1812-1824. I began by identifying the primary experts on Bolívar (verified by reviews on Jstor and the LOC's reference librarians in the Hispanic Reading Room)—Bushnell, Lynch, Masur, Scheina, Sherwell, etc.—and read their biographies of this Latin American hero.
Sifting through all the materials, I identified the salient dates. However, I quickly came to realize that Latin America's revolutionary history was far more complex than a few primary battles. In order to fully develop this rich history, I decided to compile a more comprehensive timeline, focused on Bolívar but not exclusively on him. I tracked his movements around South America beginning in 1807 until 1828. I noted various discrepancies during my research, which I attempted to reconcile, citing each fact from the books and articles I used.
Along the way, I found myself confused as to the loyalities of the various individuals as well as the location of various events. To clarify the people and places I categorized all revolutionary and royalist leaders and relevant places and created a Google map of each place mentioned. I continued by defining confusing military vocabulary titles. Finally, I identified key terms and provided website addresses for some additional reading.
After completing the timeline, I went back to my original assignment and completed the project by listing Bolívar's most important skirmishes and battles. I color coded all people, places, vocabulary, and terms with a corresponding key at the top of the timeline. Though typically I only cited one book with each fact, most facts were double checked against multiple sources. Ultimately, my project included:
An inclusive, well-rounded timeline with endnotes
A timeline exclusively outlining Bolívar
List of Revolutionaries and Royalists
List of Key Places, separated by country
Map created on Google maps
List of Key Terms with reference websites
List of Vocabulary, defined
Full bibliography
I found my research fascinating as it also provided a nice introduction to my semester abroad in Argentina. Additionally, working at the library of Congress was full of other stimulating activities: interesting Thursday lunches with the other scholars at Kluge, special tours of the library, and hands-on digging in the Main Reading Room, and for me especially, in the gorgeous Hispanic Reading Room.
I have kept in touch with both Ms. Reker and Ms. Arana and hope to return to the Kluge center this spring!