Goldwater Program
The Barry M. Goldwater Scholarship and Excellence in Education Foundation awards scholarships to current sophomores and juniors who intend to pursue research-focused careers in engineering, mathematics, and the natural sciences.
These scholarships are up to $7,500 a year to help cover costs associated with tuition, fees, books, room and board. Sophomores who are awarded the scholarship will receive up to $7,500 in both their junior and their senior years. Juniors who receive the scholarship will receive up to $7,500 in their senior year.
Requirements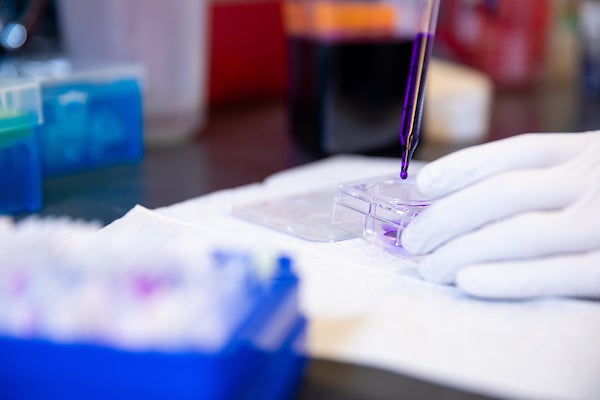 Applicants must be matriculated sophomores or juniors currently pursuing a Georgetown degree. Review carefully Goldwater's definition of sophomore and junior. For the 2024 competition, a student who is part-time may be nominated. As in the past, a student must be a full-time matriculated student during the academic terms when they receive financial support from the Goldwater Scholarship Foundation.
Applicants must have a GPA of 3.0 or higher.
Applicants must be a U.S. citizen or national, or a permanent resident.
Join E-Mail List
If you are eligible, please join our e-mail list to continue to receive information about Goldwater Scholarship advising.
Application Process
University nomination is required to apply for the Goldwater Scholarship; applicants cannot apply without it. To apply for internal endorsement, candidates should submit the following to fellowships@georgetown.edu by the internal endorsement deadline: November 15, 2023 at 12 PM (noon) ET:
Fill out a pre-application in the Goldwater portal
Full application in the Goldwater portal – visit an example of the online application in .pdf format. (You will have access to the full application after your pre-application is approved. Please fill out the pre-application well before the November 15 deadline to give yourself time to fill out the full application, which is required by the November 15 due date.)
A Parchment transcript
Three letters of recommendation from professors/research mentors who may speak to your research experiences and strengths in your chosen field. NOTE: Recommenders, by this same due date, should email these letters directly to fellowships@georgetown.edu. Letters should be on letterhead and signed. (Recommenders should review guidance provided by the Goldwater Foundation.)
Research essay; for 2024, the Research Essay must have a title.
Hyperlinks should not be included in the applicant's essays or in the letters of recommendation. Reviewers will not use these links.
The University may nominate up to four current sophomores or juniors to the Barry M. Goldwater Foundation. Additionally, for 2024, Georgetown may nominate up to six students if one is a transfer student and one is a U.S. Veteran. Note: The fifth and sixth nominees cannot be two transfer students or two U.S. Veterans.
Read more about the Goldwater Scholarship's review process, as well as the Foundation's changes for the 2024 application process.
For more information, please contact fellowships@georgetown.edu.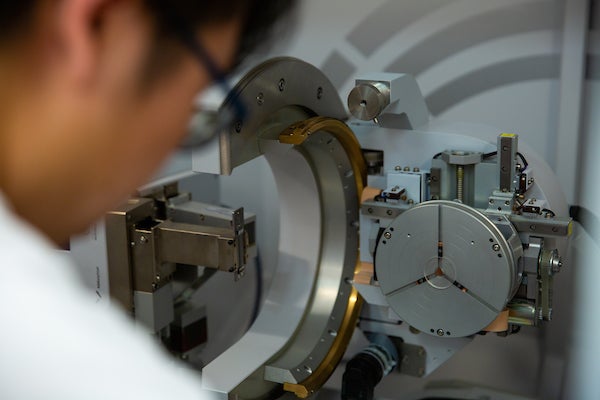 Dates
Application Opens: Submit a pre-application in the Goldwater Scholarship portal beginning September 5, 2023.
Internal Nomination Full Application Due (Required to Apply): November 15, 2023 at 12 PM (noon) ET
National Deadline for GU Nominees: January 26, 2024, 6PM ET. Applications to Goldwater require internal nomination from Georgetown.
Contact a Scholar
If you are a potential applicant for the Goldwater Scholarship, the Center for Research & Fellowships is happy to connect you with a Georgetown Goldwater Scholar so that you can learn more about the process and the experience. Email fellowships@georgetown.edu to request an e-introduction.
Goldwater Scholarship Email List
To stay up to date on the Goldwater Scholarship, email fellowships@georgetown.edu and request to be added to our Goldwater listserv! Download our 2023 flyer.

Updated September 2023
Goldwater Scholars in the News