Fulbright U.S. Student Program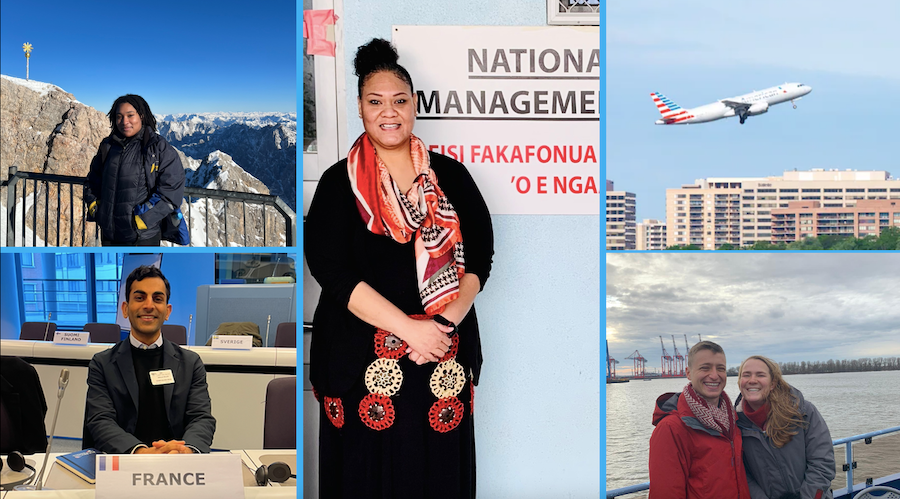 Pursue graduate study, conduct research, or teach English abroad in more than 140 countries globally through the Fulbright U.S. Student Program!
The Top Fulbright Producer: 2022-2023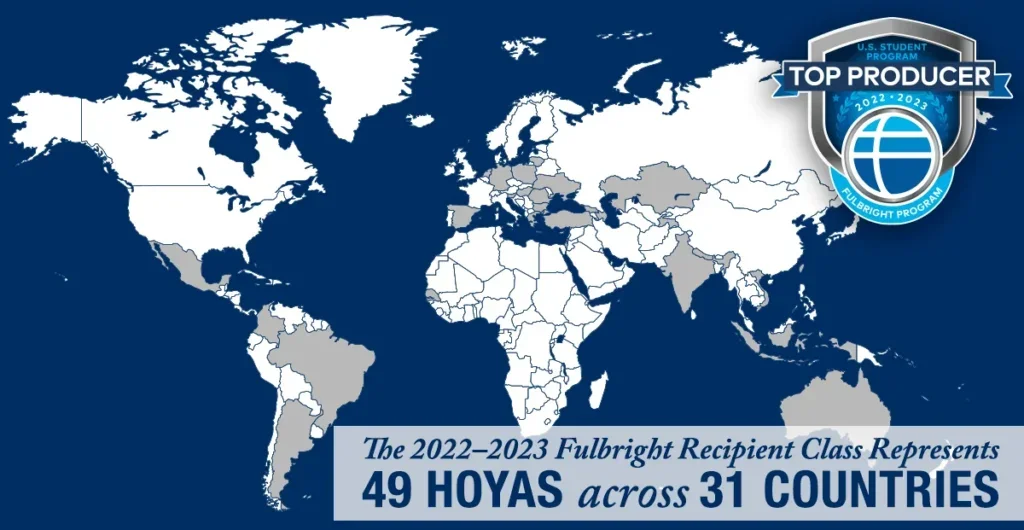 Georgetown students and alumni won the highest number of Fulbright scholarships out of any other college or university in the U.S. for the 2022-2023 academic year, the State Department announced Feb. 10. Learn more about this achievement.
Current Application Cycle
INTERNAL DEADLINE PASSED: Georgetown's September 1 (12 PM NOON ET) internal deadline has passed regarding applying to the Fulbright U.S. Student Program. Interested applicants can fill out the Late Application Form linked below.
Georgetown students and alumni who are interested in applying to the Fulbright U.S. Student Program in October for the 2024-2025 grant year can submit their applications up until the national deadline: Tuesday, October 10, 2023, at 5 PM ET.
When working on your application, be sure to indicate "Georgetown University" as the U.S. institution through which you are applying.
However, please note that – in order to apply through Georgetown University, be mentored (pending mentor availability), and receive a campus committee evaluation – applicants must have their draft materials submitted in the Fulbright portal by the latest: Friday, September 1, 2023, at 12 PM (noon) ET. NOTE: It is highly recommended that applicants have their draft applications completed and submitted in the portal by mid-August 2023.
Once applicants work with their mentors, their applications will be unsubmitted in the portal, meaning that they can continue to make updates beyond September 1, 2023 and up until the national deadline.
WAIVER: All applicants must complete the Center for Research & Fellowships' Waiver and Agreement Form.
AFFILIATION LETTER: If you have secured a potential affiliation for your study/research proposal, you can request a letter from the Center for Research & Fellowships to share with your affiliation contact. This letter offers details about the type of information that should be included in a letter of affiliation.
IMPORTANT, please note that October 6, 2023, by 5 PM ET is the:
Last day the Center for Research & Fellowships can unsubmit applications for applicants in the Fulbright application portal.
Last day for Recommenders and Foreign Language Evaluators to request that materials be unsubmitted.
Fulbright Friday: Archive
What to Do Next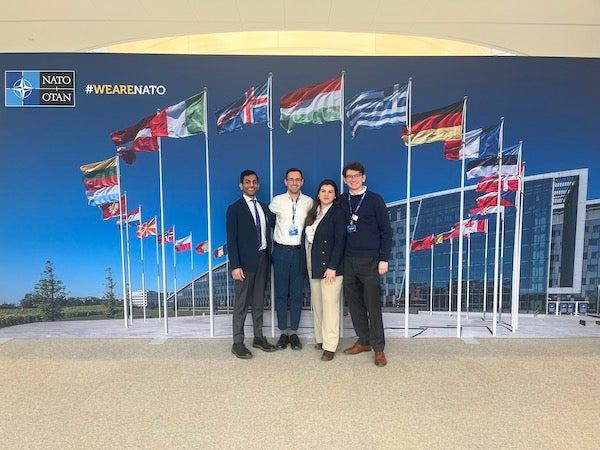 Research the type of Fulbright award you hope to pursue and in which location.
Learn more about eligibility and the application components for Fulbright.
Start your application in the Fulbright portal.
Enroll in the Center for Research & Fellowships Canvas course to learn more about how to put together an application for the English Teaching Assistant (ETA), research, and study awards.
If the award you are thinking about asks for an affiliation letter (e.g., a letter from an organization you will conduct research with during your Fulbright or a letter from a program where you will study during your award), begin engaging with individuals/organizations and requesting letters as soon as possible.
Identify three individuals who can write recommendations for you. Review "Instructions For Study/Research Recommendation Writers" and "Instructions For English Teaching Assistant (ETA) Recommendation Writers" to get a better sense of what writers should address. Share this guidance with individuals who agree to write recommendations. (Note: ETA recommenders complete a form, not a letter.)
Determine if you will need a Foreign Language Evaluation form and, if so, identify an individual to complete it, particularly, according to Fulbright, "a professional language teacher, preferably a university professor."
Visit the Center for Research & Fellowships (3607 O Street NW) to consult our library of previous application essays.
Fulbright will need applicants' copies of their official transcript/s. From Fulbright: "Your full name and the institution name must be clearly stated on all transcripts." This can be a scan of the official transcript/s. Please note: The Fulbright portal has had some difficulty with official Georgetown transcripts that are uploaded directly as the Parchment-delivered digital .pdf. To avoid this, it is recommended that applicants scan their official Georgetown transcript (either the original copy of it they received or a print-out of the digital Parchment transcript they received) and upload their scanned .pdf (not the digital .pdf they received directly from Parchment) into the Fulbright portal. Unofficial transcripts, such as a print out from MyAccess, are not acceptable. Applicants can verify their transcripts are acceptable by emailing fbstudentsupport@iie.org.
Fulbright Webinars: 2024-2025 Award Cycle
Visit the following list of webinars if you are applying in October 2023 for the 2024-2025 award cycle. Register using the respective links to attend the live webinars. Recordings of the webinars will be located on the Fulbright webpage about a week after the event concludes.

September-October 2023
Office Hours (new window)
September 13, 2023 | 2pm-3pm Eastern Time
Office Hours (new window)
September 21, 2023 | 2pm-3pm Eastern Time
Office Hours (new window)
September 27, 2023 | 2pm-3pm Eastern Time
Office Hours (new window)
October 3, 2023 | 4pm-5pm Eastern Time
Fulbright Scholars in the News