Fulbright U.S. Student Program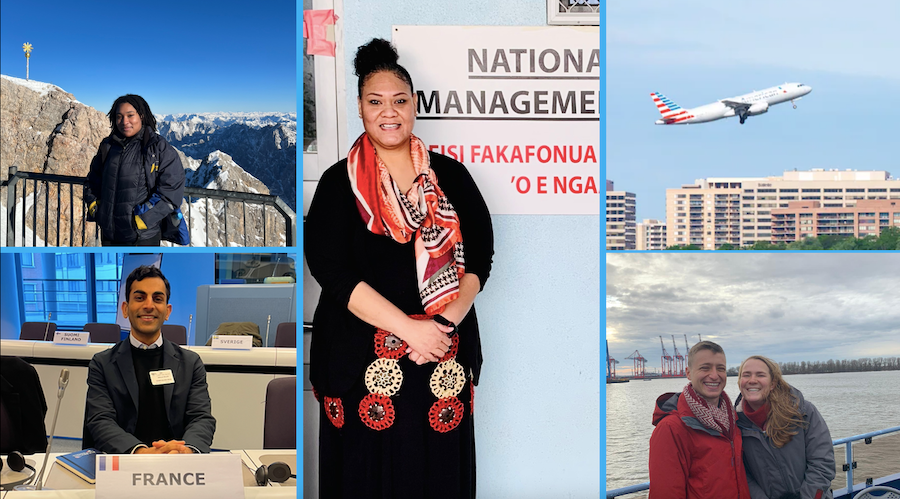 Pursue graduate study, conduct research, or teach English abroad in more than 160 countries globally through the Fulbright U.S. Student Program!
Application Cycle Timeline: 2024
April/May: Likely in early April 2024, the Fulbright U.S. Student Program will open the application for the new cycle. Concurrently, the Center for Research & Fellowships will begin advising current students and alumni who wish to apply. Applicants should also visit the Center for Research & Fellowships (3607 O Street NW) to review example Fulbright personal statements and statements of grant purpose.
May/June: Applicants should consistently work on their applications. As early as possible, they should identify and invite three individuals to submit recommendations. When required, applicants (particularly for research awards) should also, early on, identify and make contact with potential affiliation sites in the proposed country to see if the organization/s would be willing to serve as the host site and provide resources necessary to complete the project during the Fulbright grant year.
June/July: Applicants should be drafting and redrafting their essays and short answer responses. Applicants should be meeting with recommenders to provide more context about the intent of their application in order to inform the recommendations. If required or helpful to the application, applicants should seek a Foreign Language Evaluation from a professor.
August: All pieces of the application should be nearing final draft form in anticipation of Georgetown's September 1 internal due date.
September 1 – 12 PM (NOON, not midnight) ET: Applicants who wish to apply through Georgetown's campus committee review and mentorship process must submit their applications by 12 PM (NOON, not midnight) ET on September 1 using the Fulbright online application system. All components of the application (including affiliation letters, recommendations and Foreign Language Evaluations) are due at this time; therefore, it is important that applicants contact recommenders, evaluators, and affiliation contacts as early as possible in the spring/early summer.
Mid-September: By around mid-September, individuals who applied by the September 1 deadline will be matched with a Georgetown campus mentor who will provide feedback on their applications. Mentors also complete Fulbright's Campus Committee Evaluation Form that Georgetown sends directly to Fulbright. These forms are included with the applicants' other materials and reviewed by Fulbright as a part of the selection process.
October: Fulbright's national deadline is usually the second Tuesday of October, meaning that the 2024 deadline will likely be October 8 at 5 PM ET. Applicants must submit their final applications by this deadline. All other materials (e.g., recommendations and evaluations) are due at this time as well. Fulbright makes no exceptions.
** Timeline subject to change
Late Applicants
Applicants who do not submit completed draft applications (including recommendations, evaluations, and other required components) by Georgetown's September 1 internal due date can still list Georgetown as their institutional affiliation in the Fulbright application system.
However, late applicants, who apply after the September 1 deadline, are not guaranteed to be matched with a campus mentor and have a campus committee evaluation completed about their candidacy.
Resources
The Center for Research & Fellowships, prior to advising, asks that potential applicants fill out the Google form worksheet that most closely aligns with their Fulbright grant type. Answers will be sent to the center. The forms give suggested word count for each question.
These forms are meant to be a guide as applicants begin thinking about and crafting their statements of grant purpose. Applicants should also pay particular attention to the landing page for each country in the event country-specific guidance is provided about statement contents/requirements.
Fulbright Friday: Archive
What to Do Next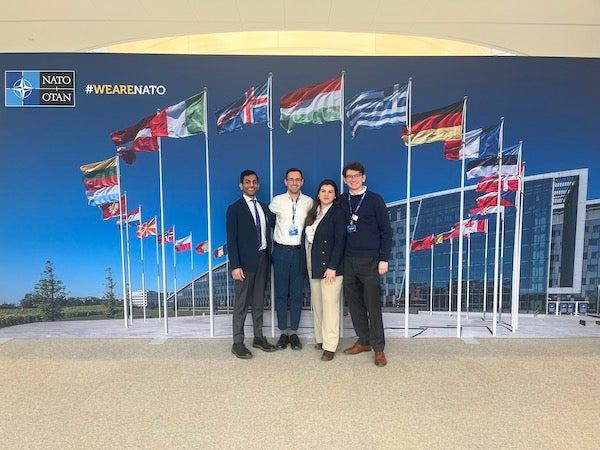 Research the type of Fulbright award you hope to pursue and in which location.
Learn more about eligibility and the application components for Fulbright.
Start your application in the Fulbright portal.
Enroll in the Center for Research & Fellowships Canvas course to learn more about how to put together an application for the English Teaching Assistant (ETA), research, and study awards.
If the award you are thinking about asks for an affiliation letter (e.g., a letter from an organization you will conduct research with during your Fulbright or a letter from a program where you will study during your award), begin engaging with individuals/organizations and requesting letters as soon as possible.
Identify three individuals who can write recommendations for you. Review "Instructions For Study/Research Recommendation Writers" and "Instructions For English Teaching Assistant (ETA) Recommendation Writers" to get a better sense of what writers should address. Share this guidance with individuals who agree to write recommendations. (Note: ETA recommenders complete a form, not a letter.)
Determine if you will need a Foreign Language Evaluation form and, if so, identify an individual to complete it, particularly, according to Fulbright, "a professional language teacher, preferably a university professor."
Visit the Center for Research & Fellowships (3607 O Street NW) to consult our library of previous application essays.
Fulbright will need applicants' copies of their official transcript/s. From Fulbright: "Your full name and the institution name must be clearly stated on all transcripts." This can be a scan of the official transcript/s. Please note: The Fulbright portal has had some difficulty with official Georgetown transcripts that are uploaded directly as the Parchment-delivered digital .pdf. To avoid this, it is recommended that applicants scan their official Georgetown transcript (either the original copy of it they received or a print-out of the digital Parchment transcript they received) and upload their scanned .pdf (not the digital .pdf they received directly from Parchment) into the Fulbright portal. Unofficial transcripts, such as a print out from MyAccess, are not acceptable. Applicants can verify their transcripts are acceptable by emailing fbstudentsupport@iie.org.
Fulbright Webinars: Archive
Recordings of Fulbright's informational webinars are located on the Fulbright webpage.
Updated November 2023